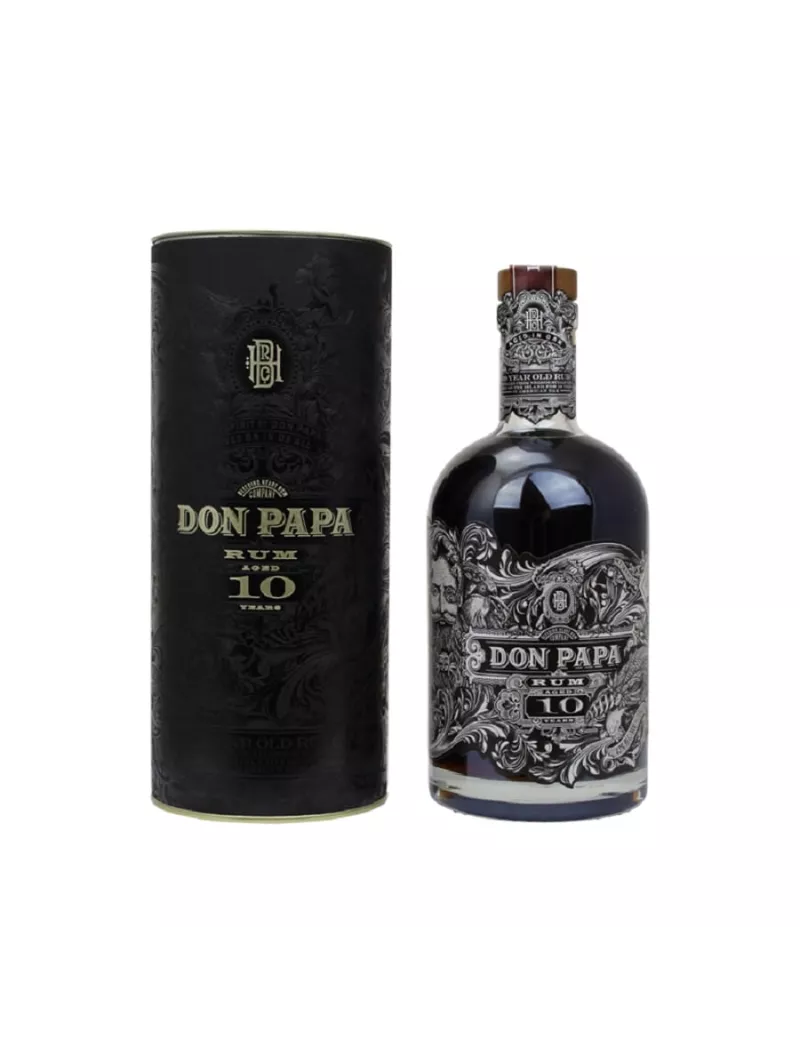  
DON PAPA 10 Year - Limited Edition 43%
Don Papa 10 year is a rum from the Philippines produced in a limited edition. This blended rum, resulting from the fermentation of a molasses very rich in sugar, is distilled in column stills before being aged for 10 years on the island of Negros, at the foot of the Kanlaon volcano, in old American oak barrels that have contained bourbon.
These barrels have been "re-toasted", that is to say lightly burnt on the inside, in order to bring notes of oak and vanilla to the gourmet and fruity aromas of the rum. Due to the climate, evapouration is an isuue in the Philippines and the distillery has a desire not to refill the barrels with young rum. This gives a rum more concentrated in aromas and intensity, with a dark color. 
Nose : Deep and rich with a sense of power. Marked by notes of citrus and vanilla. 
Palate : Gourmet and complex, with marked notes of cocoa, citrus and dried fruits. 
Finish : Long and rich on dried fruits and citrus, with a hint of cocoa. Delicious. 
THE BRAND
Don papa is a relatively yound brand created in 2013 by Stephen Carroll, former manager at Diageo. The Don Papa distillery is located on Negros Island, also known as Sugarlandia, in the Philippines. The island is ideal for producing a new style of rum, which pays homage to a great historical figure: Dionisio Magbuelas, nicknamed Papa Isio, an icon of the national revolution of 1896. Don Papa rums are distilled within the Bago distillery, in a column still, from Negros sugar cane and are then aged in old Kentucky oak barrels that have contained bourbon, giving the rum a vanilla note.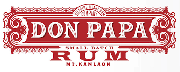 Data sheet
Pays

Philippines

Région

Ile de Negros

Marques

DON PAPA

Type

Rhum

Sous-type

Rhum Traditionnel

Distillerie

DON PAPA

Maison de Négoce

Embouteilleur Officiel

Volume

70cl

Packaging

Tube

Prix

De 40 € à 80 €
You might also like
reste-du-monde
DON PAPA Baroko 40%
Don Papa Baroko is a rum from the Philippines made from molasses, distilled and aged in American...
monwhiskyfr
DON PAPA Rye Cask 45%
Don Papa Rye Cask, a new rum from Don Papa, a nice fragrant and balanced rum, aged for 4 years in...