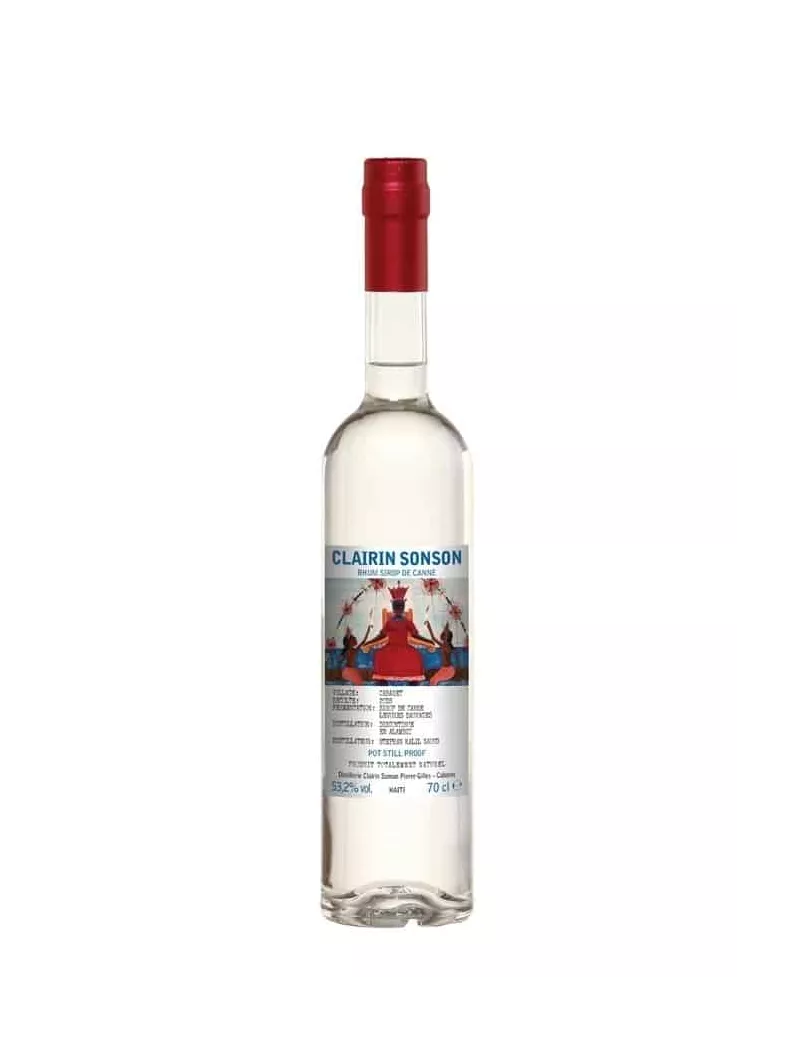  
CLAIRIN 2018 Sonson 53,2%
Clairin Sonson 2018 comes from the village of Cabaret, northwest of Port au Prince; Sugar cane "Madame Meuze is grown on about twenty hectares between banana trees and other fruit trees. Once harvested, the cane is pressed, then the juice is slowly reduced to obtain a syrup. The latter is then fermented in a spontaneous using indigenous yeasts. The distillation is carried out by Stephan Kalil Saoud, using a pot still heated with an open flame. The Clairin thus obtained is bottled without reduction.
Nose : Fresh and grassy. Cut grass, notes of basil and lemongrass.
Palate : Frank and fruity. Fresh cane juice, liquorice.
Finish : Pleasant and slightly raised. Sweet pepper and ginger.
THE BRAND
Clairin is the name given to rum in Haiti. It is produced only by artisanal distilleries, from natural sugar cane. The production is totally artisanal and everything is done by hand. With a spontaneous fermentation of the cane juice, and naked heating, they are bottled at the natural degree.
The "Clairins" are the only natural rums in the world and offer surprising and very expressive unexplored aromas.
Data sheet
Pays

HAÏTI

Marques

CLAIRIN

Type

CLAIRIN

Maison de Négoce

Vélier

Millésime

2018

Volume

70cl

Degré

53,2%

Packaging

Etui

Prix

De 40 € à 80 €