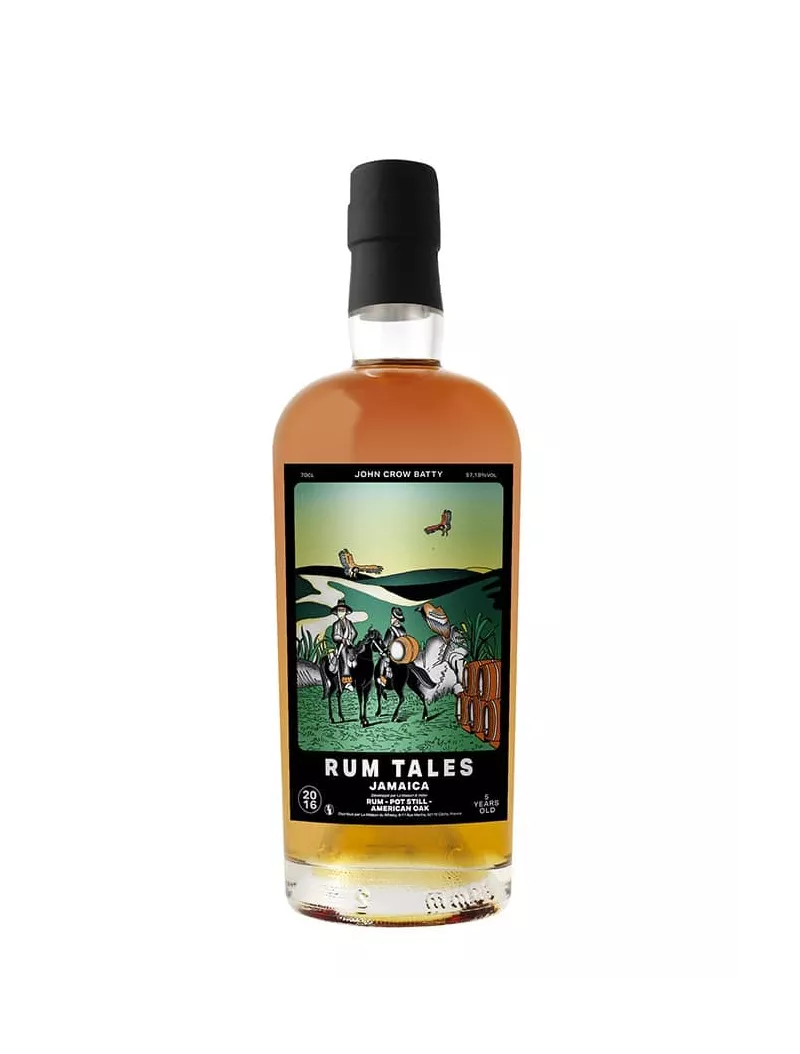  
RUM TALES 5 years old 2016 Jamaica WP 2022
In Jamaica, rum is generally consumed overproof, that is to say at a very high degree, around 63 or even 65% alcohol. A tradition that dates back to the earliest days of rum, embodied by the John Crow Batty, a contraband product recognized as the very first overproof rum in Jamaican history. John Crow Batty is made from fermented molasses and distilled in a pot still, which further concentrates the aromas. This rum aged 5 years in a tropical climate, then a year in Europe, before being bottled at 57.18%. Its rich and powerful aromatic palette is emblematic of the British style of which Jamaican rums are the perfect ambassadors.
Nose: Full-bodied and powerful. Coconut, candied lemon, medical notes and camphor.
Palate: intense and lively. Bitter orange, ginger, infused herbs.
Finish: Persistent and complex. Pine, star anise, hint of smoke.
Data sheet
Pays

Jamaica

Marques

TALES

Type

Rhum

Age

5 years

Millésime

Volume

70cl

Degré

Packaging

Sans