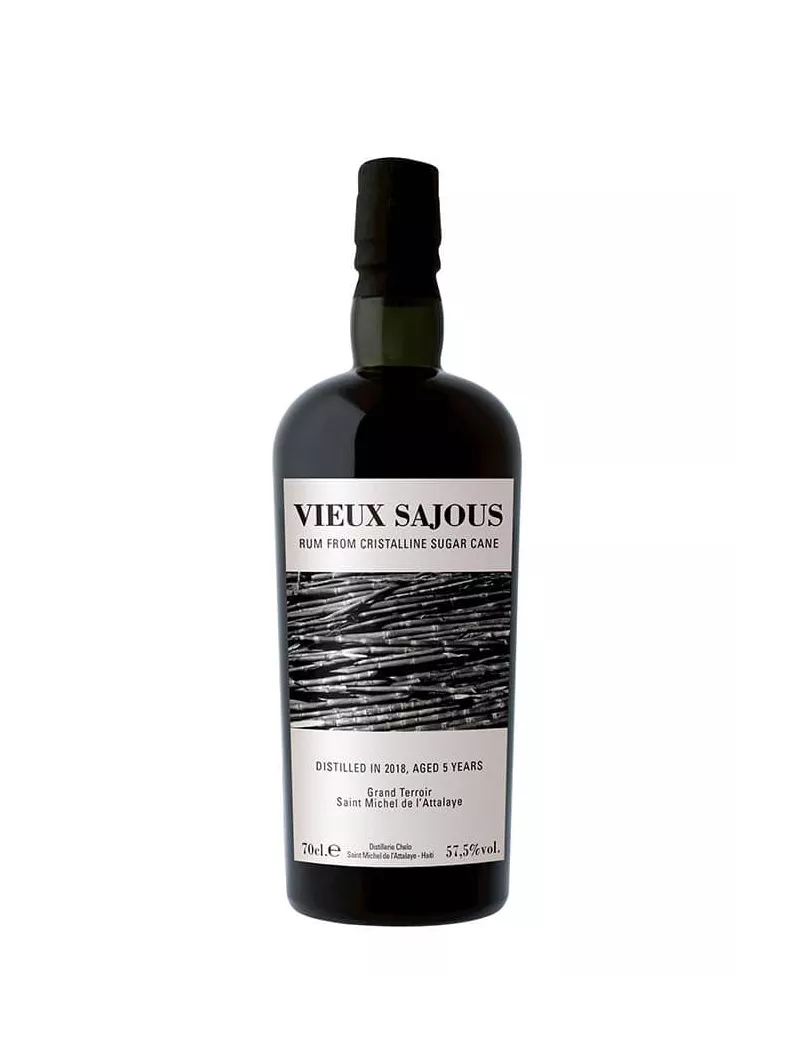  
VIEUX SAJOUS 5 YO 57,5%
The 5-year-old Clairin Vieux Sajous comes from a blend of barrels that contained Bielle, Caroni rums and single malt whiskey. This version is made by Michel Sajous from the "Cristalline" sugar cane variety in his Chelo distillery located in Saint-Michel de l'Attalaye. It restores empyreumatic aromas and flavors with rare intensity. Its aromatic and taste palette is irrigated by a cane juice whose invigorating freshness reflects the deep minerality of one of the most beautiful Haitian terroirs.
Limited series.
Nose: Fine, noble with a magnificent empyreumatic sequence (rubber, gum arabic) gives the "la". Allowed to breathe, scents of flowering geranium, kiwi and fresh cane juice bring lots of rhythm and brilliance to the aromatic palette.
Mouth: Elegant, lively. Spicy, the attack on the palate is flooded with cane juice and cane sugar. Finely herbaceous, the mid-palate evokes a field of sugar cane heated by the sun's rays. Geranium honey accentuates the heady character of the taste palette.
Finish: Long, fleshy. Chocolatey and vanilla, the start of the finish also reveals itself to be infused (bay leaf, sage) and rooty (gentian). In the aftertaste, cane sugar coats the taste buds while sweet spices (cinnamon, ginger) and dried bananas punctuate the tasting.
THE BRAND
Clairin is the name given to rum in Haiti. It is produced only by artisanal distilleries, from natural sugar cane. The production is totally artisanal and everything is done by hand. With a spontaneous fermentation of the cane juice, and naked heating, they are bottled at the natural degree.
The "Clairins" are the only natural rums in the world and offer surprising and very expressive unexplored aromas.

Data sheet
Pays

HAÏTI

Marques

CLAIRIN

Type

CLAIRIN

Maison de Négoce

Vélier

Age

5 YEARS

Volume

70cl

Degré

57,5%

Packaging

Sans

Prix

De 80 € à 120 €
You might also like
accueil
CLAIRIN Sajous 2021 53,5%
Travel north of Port-au-Prince, near Saint-Michel de l'Attalaye, and discover the gem of 2021:...