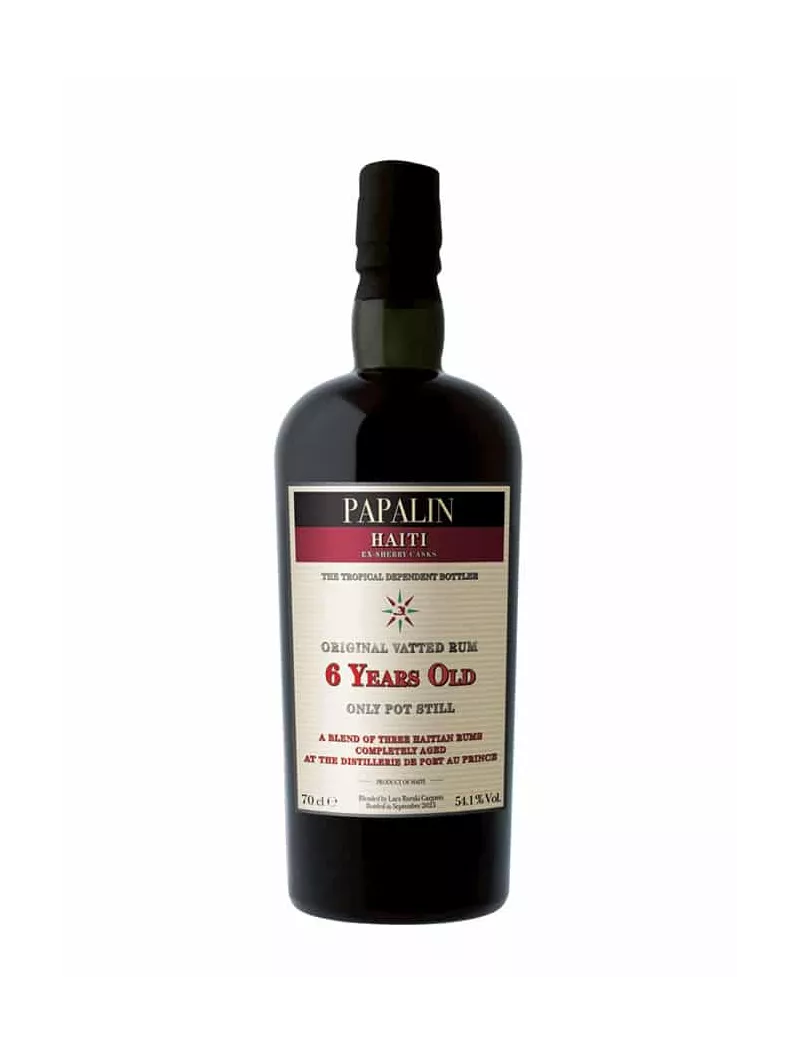  
PAPALIN 6 Years HAITI ex Sherry Casks 54,1%,
PAPALIN 6 years HAITI ex Sherry Casks is the result of the assembly of seven barrels from three clairin producers - Sajous, Vaval, Casimir - and aged in a barrel having contained an oloroso sherry from the famous Lustau house. Its aromatic and taste palette immediately displays a maturity of expression which will never leave it throughout the tasting. Among the magnificent sequences that punctuate it, let us remember its particularly radiant rancio, its chocolatey sweetness and the oriental character of its spicy notes.
Nose: Full, distinguished. Notes of apricot rancio, oxidative (cherry in brandy) and tertiary (roasted walnut, precious wood, varnish) brilliantly underline the influence of the sherry cask. Allowed to breathe, heady scents (iris concrete, sandalwood) and caramel aromas deeply permeate the aromatic palette.
Mouth: Clean, lively. Chocolatey, the attack on the palate is rooty (ginger), medicinal (cough candy) and slightly camphorous.
Finish: Long, fluffy. Fine fruit tannins (raisin, dried fig) gently coat the taste buds. Oriental (curry, turmeric), the aftertaste becomes more powdery (cocoa). In retro-olfaction, saffron and nutmeg express the nobility of the taste palette.
THE BRAND 
The Italian company Velier owned by Luca Gargano is known for the selection and distribution of its exceptional spirits. For the residential range, are selected the best rum distillers using still pot stills giving birth to the pure single rum. These are rum rich in aromas, strong in degrees, a generation of rums for enthusiasts. Papalin is a project dedicated to rum blends created by Luca Gargano. After the success of the first edition of 2013, the range is renewed with Papalin 7 years old and Papalin Jamaicaca 7 year Navy Proof.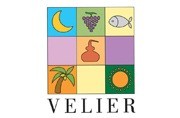 Data sheet
Pays

Haïti

Marques

PAPALIN

Type

Rhum

Maison de Négoce

Vélier

Age

6 years

Volume

70cl

Degré

54,1%

Packaging

Etui
You might also like
accueil
PAPALIN 7-year-old 47%
PAPALIN 7-year-old is a vatted rum (mixture of different pot stills) with an aging entirely in...