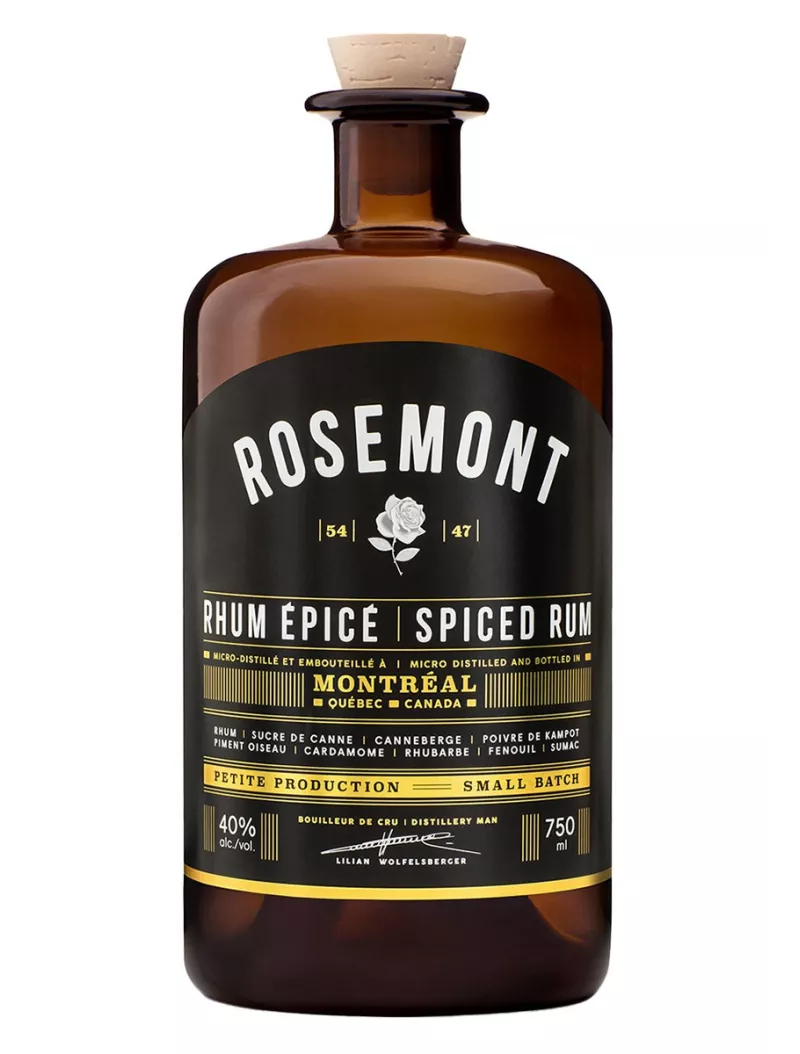  
ROSEMONT Spiced Rum 40%
Since 2016, Distillerie de Montréal has been producing molasses and crafting the only fully Quebec-made brown rum called Rosemont Rhum Épicé. This rum is derived from green molasses and double-distilled sugarcane in their Charentais still.
It is then spiced, refined in Quebec white oak barrels, and enhanced with a homemade caramel made from brown sugar and a natural spice infusion. The rum offers a delightful balance of cranberry acidity, caramel sweetness, and a subtly spicy finish of licorice and bird's eye chili.
Its pink color comes from the infusion of Quebec cranberries. This rum is both refined, complex, and smooth on the palate, making it an excellent base for cocktails.
Nose: The nose reveals a spicy profile with notes of star anise, black licorice, brown sugar, and cranberries. A slight hint of pepper can also be perceived.
Palate: On the palate, this rum unveils a balanced freshness accompanied by spices, with a pronounced sweetness and indulgence of star anise, black licorice, brown sugar, and caramel, subtly reminiscent of sugarcane.
Finish: The finish pleasantly prolongs the flavors experienced on the palate. It distinguishes itself with its spicy uniqueness, offering a truly distinctive experience in this category.
THE BRAND
Distillerie Rosemont is a true artisan of spirits. Each step, from the selection of botanicals to aging, fermentation, and distillation, is carried out with uncompromising precision. Their approach combines tradition and innovation, ensuring the exceptional quality of their products.
As one of the few distilleries in Quebec, they take pride in fermenting and distilling all of their alcohols entirely. A notable example is their range of rums, which are the only ones fully crafted in Quebec.
Distillerie Rosemont considers the creation of spirits as a genuine art and strives to offer unique and authentic products. Their commitment to quality, combined with their expertise, allows them to provide spirits that will delight even the most discerning connoisseurs.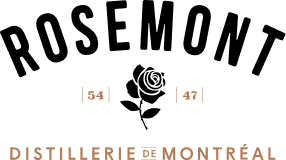 Data sheet
Pays

Canada

Région

Québec

Type

Rhum

Sous-type

Spiced Rhum

Volume

70cl

Degré

40%