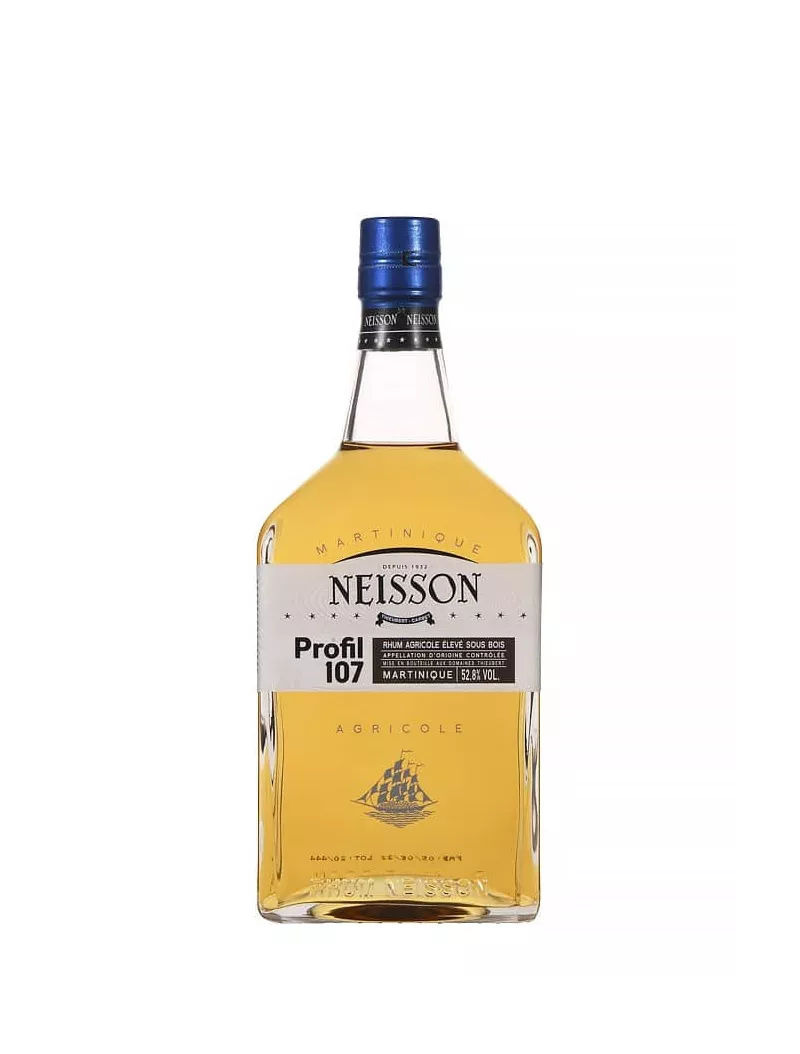  
NEISSON Profil 107
Neisson rum Profile 107 is an agricultural rum produced by the Neisson distillery in Martinique. This distillery is known for producing high quality rum using traditional techniques. The Neisson Profile 107 rum is distinguished from Profile 105 by its pastry notes, mainly toasted and spicy.
Nose: cinnamon, tonka bean, pepper and nutmeg are in the front row. These pretty spices are laid on soft wood mattresses, whose flesh seems to be lined with nuts like almond and peanut.
Mouth: nice balance between the dry power of agricultural rum and the gluttony of wood. The oak is intense, it rolls on the palate and its grain spreads generously on the taste buds. Its flavours of nuts, coconuts and vanilla coexist with a very pure and vibrant cane juice. 
Finish: leaves the place to the natural oak.
THE BRAND
Neisson, the smallest independent distillery in Martinique, was created in the commune of Carbet by the Neisson brothers in 1931 , Adrien and Jean, who each have very specific tasks. Adrien was thus in charge of the farm, and his brother Jean, an engineer by training, was given the task of taking care of the processing, and was on the initiative of installing the famous copper distillery column, known as the Savalle column, in 1958. that the Neisson distillery changes hands, and at that time, Claudine Vernant Neisson heiress of this distillery, accompanied by her son, upsets the distillery's habits, restoring it in 3 years. Success continued to grow, and in 2013, the two innovators decided to produce organic agricultural rums in perfect harmony with the surrounding ecosystem.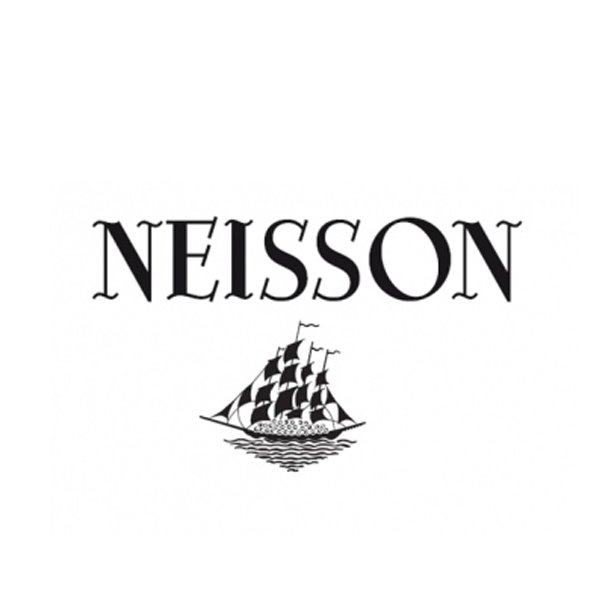 Data sheet
Pays

France

Région

Martinique

Marques

NEISSON

Type

Rhum

Sous-type

Rhum Agricole

Volume

70cl

Degré

52%

Packaging

Etui