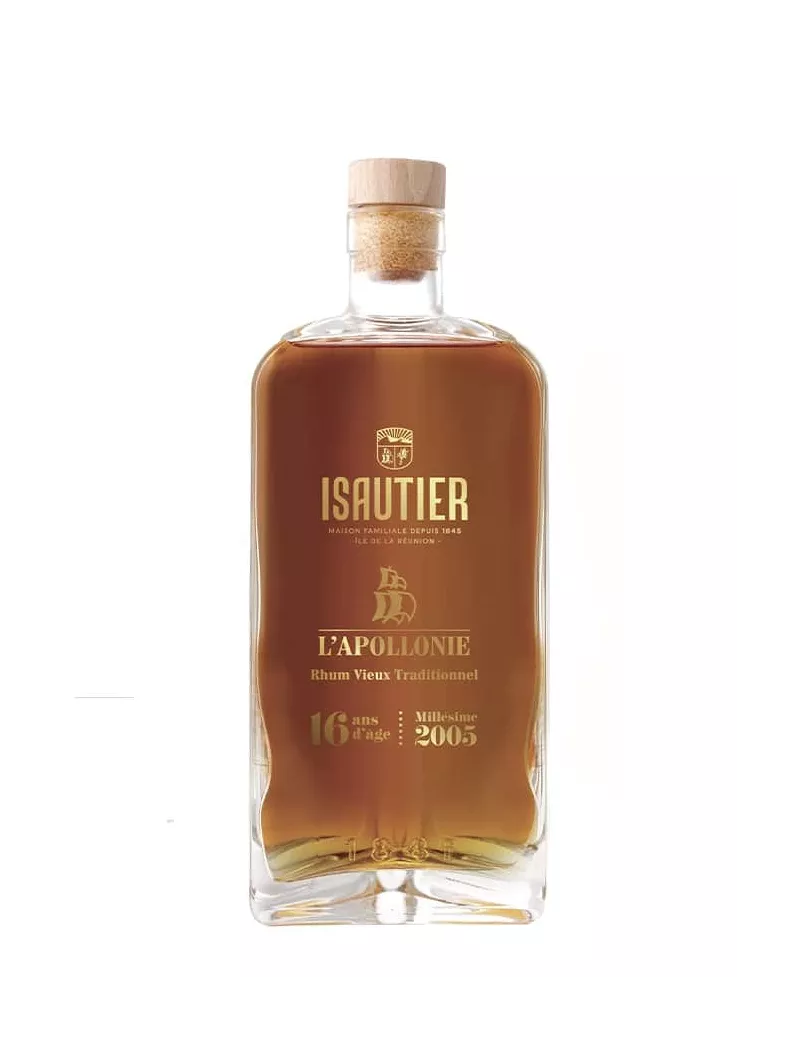  
ISAUTIER 2005 L'Apollonie Traditional Old Rum Antipodes
Referring to one of the first boats of the Isautier distillery founders, l'Apollonie is a traditional rum with an extroverted character. 
At once exotic, heady and spicy, its aromatic and gustatory palette also sets out to tackle empyreumatic and nobly woody territories.
Nose: A fine, rich and harmonious nose. Dry apricot, spices and herbaceous notes.
Palate: Very different from the nose. Citrus fruits, marmalade and strong spices.
Finish: Long & fluffy. Chocolate and floral notes.
THE BRAND
Isautier rums are made from carefully selected sugar cane grown in the rich volcanic soil of Reunion Island. This family-run rum factory, founded in 1845 by Charles and Louis Isautier, is one of the oldest on Reunion Island. You will find white, amber and aged rums in their range.
In addition to its traditional rums, Isautier also produces a range of flavoured rums, including coconut, vanilla and passion fruit. These rums are made by infusing natural flavours into the aged rum, perfect for sipping or mixing into cocktails.
Isautier rums have won numerous awards and accolades over the years. Their high quality and rich flavour make them a must for anyone who appreciates fine spirits.

Data sheet
Pays

Ile de la Réunion

Marques

ISAUTIER

Type

Rhum

Sous-type

Rhum Traditionnel

Distillerie

ISAUTIER

Millésime

2005

Volume

70cl

Degré

55%