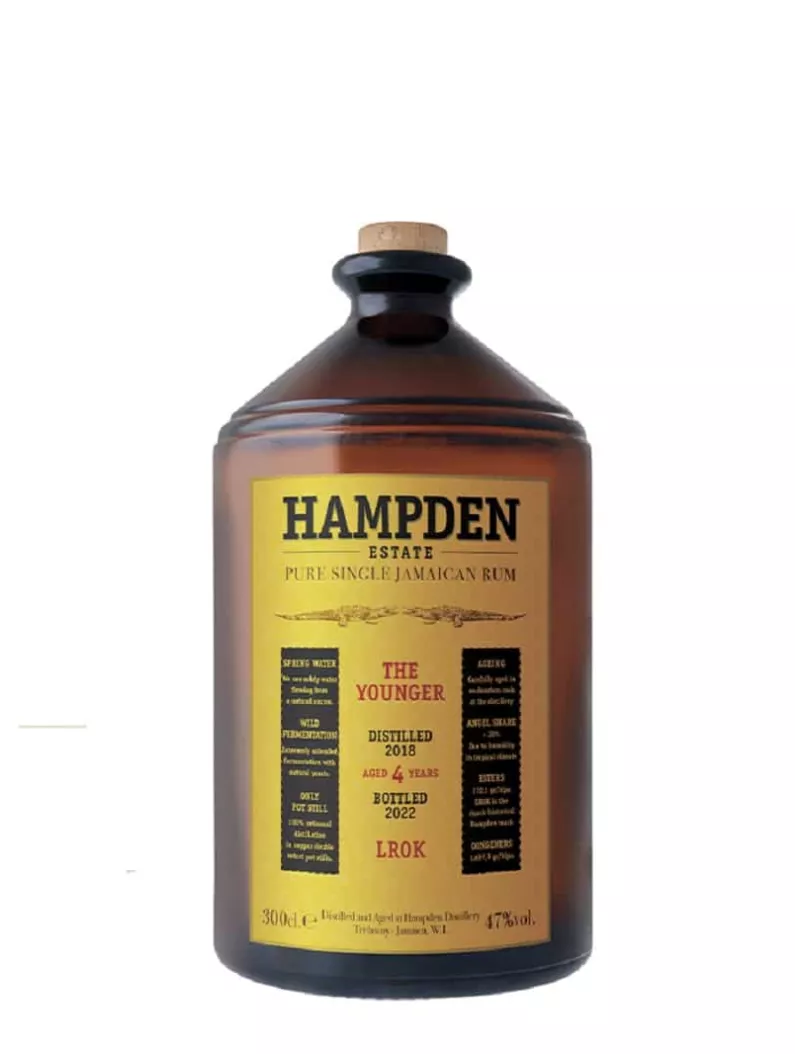  
HAMPDEN 4-year-old 2018 LROK - The Younger - 3L - 47%
The Hampden 4-year-old 2018 The Younger jug ​​falls into the LROK category, which stands for Light Rum Owen Kelly. This acronym designates a rum with an aromatic rate between 200 and 400g/hlap in terms of high esters. This rum therefore has a very beautiful aromatic intensity with a style that is both empyreumatic and heady.
It is presented in a very beautiful box equipped with a glass pipette to extract the rum from the three-litre bottle.
Limited series
Nose : Delicate notes of mango, banana and pepper complemented by hints of varnish.
Palate : Sweet and fruity flavors of orange zest and fresh pineapple.
Finish : Long on sugar cane juice and cloves. 
THE BRAND
The Hampden Estate company has been around for 275 years, it was founded in 1753 in Jamaica and is considered one of the best distilleries in the world. Jamaican Hampden rums are very aromatic and use ancestral manufacturing processes. They offer a real taste experience. The Hampden Distillery produces high ester rums using knowledge passed down from generation to generation for over a century. Hampden makes a variety of rums with esters levels ranging from 50 to 1600. The higher the ester range, the more intense the rum bouquet. Their rums are also used for blending other rums around the world.

Data sheet
Pays

Jamaica

Marques

HAMPDEN

Type

Rhum

Sous-type

Rhum Traditionnel

Age

4 YEARS

Millésime

Volume

Degré

47%

Packaging

Coffret