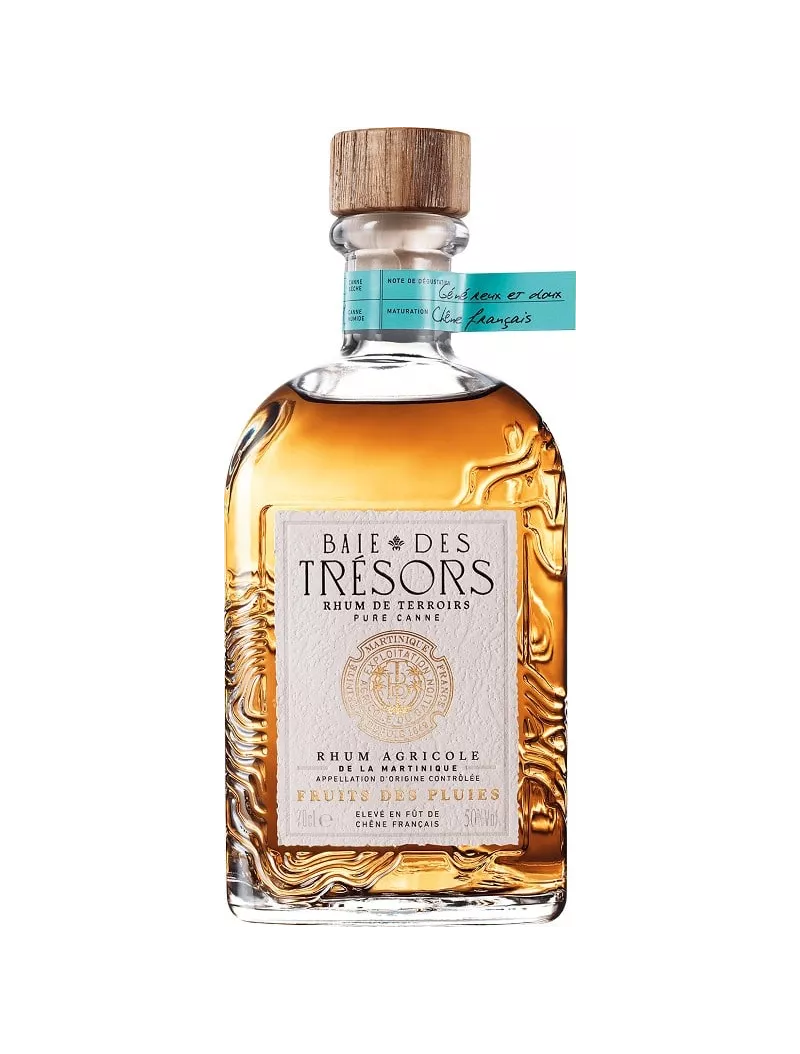  
BAIE DES TRESORS - Fruits des pluies 50%
Baie des Trésors - Fruits des pluies vintage rum is an agricultural rum from Martinique from the Galion farm. Their sugar cane plots are mostly inland on slopes exposed to the rain. The sugar cane soaks up moisture and produces a generous rich rum. This rum is matured in small French oak barrels for 24 months. The result is a rich, complex rum with an accompanying woody touch, candied fruits, dried flowers and a fresh, anise finish.
Nose : Complex and rich with a woody vanilla touch, and notes of dried fruits and dried flowers. 
Palate : Subtle, with dried fruits mingling with candied citrus fruits, notes of blond tobacco.
Finish : Fresh anise flavoured
Data sheet
Pays

Martinique

Marques

Type

Rhum

Sous-type

Rhum Agricole

Distillerie

Maison de Négoce

Embouteilleur Officiel

Volume

70cl

Degré

50%

Packaging

Etui