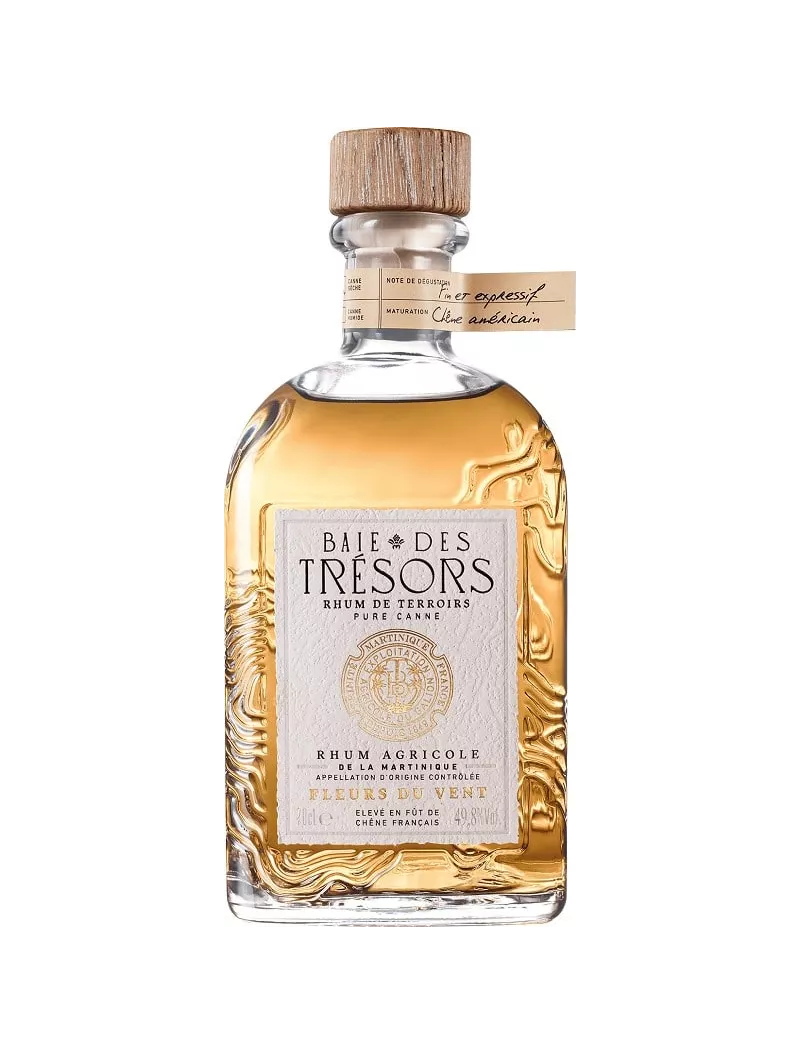  
BAIE DES TRESORS - Fleurs du vent 49,8%
Baie des Trésors - Fleurs du vent vintage rum is an agricultural rum from the Caravelle peninsula in Martinique, from the Galion farm. The sugar cane comes from the dry plots of Spoutourne, subject to aridity and trade winds, allowing a concentration of primary aromas. This rum is matured in small French oak casks for 24 months. The aromatic palette is very expressive between narcissus flowers and exotic flowers, with a resinous hint. This rum is delicious, subtle and structured.
Nose : Subtle, coconut, Narcissus flowers, exotic flowers, balsamic vinegar.
Palate : Sweet, with a beautiful floral expression. Coconut hints with a spicy and balsamic touch.
Finish : Long, airy with a slightly resinous spicy side.
Data sheet
Pays

Martinique

Marques

Type

Rhum

Sous-type

Rhum Agricole

Distillerie

Maison de Négoce

Embouteilleur Officiel

Volume

70cl

Degré

49,8%

Packaging

Etui