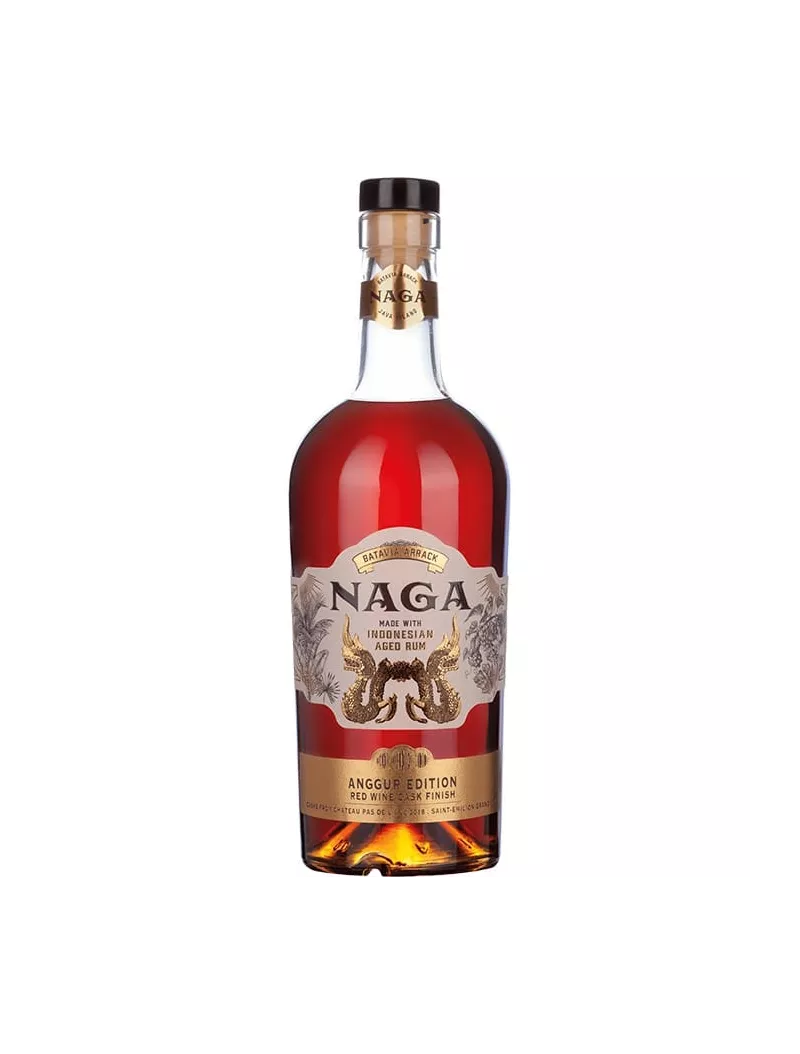  
Naga Limited Edition - ANGGUR - 40%
NAGA ANGGUR rum is produced in Indonesia, on the island of Java, using a very old distillation process. Malted Javanese red rice is added to the molasses during fermentation. For this limited edition Indonesia is closer to Bordeaux, with a finish of the rum in barrels of the castle Pas de L'ÂNE grand cru du Saint-Emilion. From this unlikely alliance, comes a rum with sublime aromas on red fruits and that will not leave indifferent.
Nose: Red fruits, cooked fruits, oaky, oxidative notes.
Taste: Red fruits, tannins, oak, spices.
Final: Corinth grape.
THE BRAND

NAGA RUM is made in the north of the island of Java according to an ancestral process of Asian distillation. The rum in Indonesia bears the name of Batavia Arrack: Batavia being the name given by the Dutch in 1619 in Jakarta . And the word Arrak is an Arabic name that means spirits. It is one of the oldest alcohols in the world... as early as 1634 writings testify to the Indonesian rum trade by English and Dutch merchants . In the 1700s the Batavia Arak was very popular in Europe and considered to be of much better quality than the Caribbean rum. In 1796 Joseph François Charpentier de Cossigny, a botanist engineer and French explorer, wrote: 'Indonesian rum is of much better quality than Jamaican rum, The slow fermentation of molasses is boosted by the addition of malted Javanese red rice yeast. Rum is a blend of distillates: 52% in "Old Indonesian Pot Stills" at 65 degrees and 48% in columns at 92 degrees. Finally, It is aged in jatti barrels, a local exotic wood (Indonesian name for teak) and then in bourbon barrels. NAGA RUM is a rum whose sweetness and subtlety are elegantly balanced against spicy and fruity notes.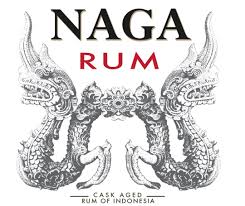 Data sheet
Pays

Indonesia

Région

Ile de Java

Marques

NAGA RUM

Type

Rhum

Maison de Négoce

Embouteilleur Officiel

Volume

70cl

Degré

40%

Packaging

Tube

Prix

De 40 € à 80 €