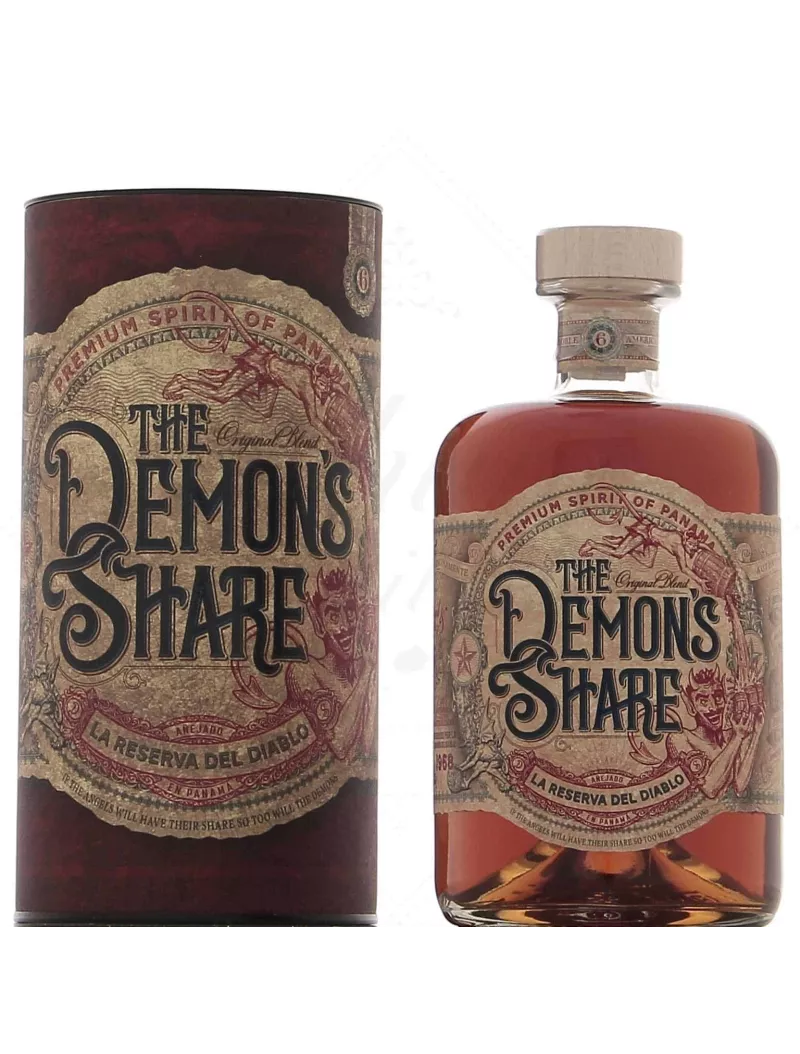  
THE DEMON'S SHARE 6 Ans 40° 70 cl avec étui
€31.57
VAT included
Save 18%
The Demon's Share, nouveau sur le marché Français, est un rhum originaire du Panama.
Vanillé, rond, aux épices douces, avec également des notes d'agrumes, Demon's Share est élaboré par la distillerie Bodegas de America au Panama, après une fermentation réalisée à partir d'une levure endémique, distillé dans un alambic à colonne, qui sera vieilli ensuite dans des fûts de chêne Américain durant 6 ans environ.
The Demon's Share : un rhum révolutionnaire...
Nez : Complexe avec des notes vanillées, d'agrumes, florales,et en même d'épices.
Bouche : Des saveurs d'agrumes, vanillée aux notes épicées apportent de la douceur et de la richesse sucrée, avec un soupçon de café. 
Finale : Marmelade d'orange et de chocolat.



Comment déguster The Demon's Share ?
Il s'appréciera frappé ou tout simplement "on the rocks". De part sa texture onctueuse et ses arômes fruités et vanillés, il s'accommode parfaitement en cocktail.
Aujourd'hui, le rhum The Demon's Share est un incontournable et ses qualités ne sont plus à démontrer. A l'instar du Don Papa et du  Diplomatico, il fait partie des meilleurs ventes de rhums en France. 
Data sheet
Pays

Amérique centrale et du sud

Région

Panama

Marques

THE DEMON'S SHARE

Distillerie

Bodegas de America

Maison de Négoce

DUGAS

Age

Moins de 10 ans

Volume

70cl

Degré

40%

Packaging

Etui