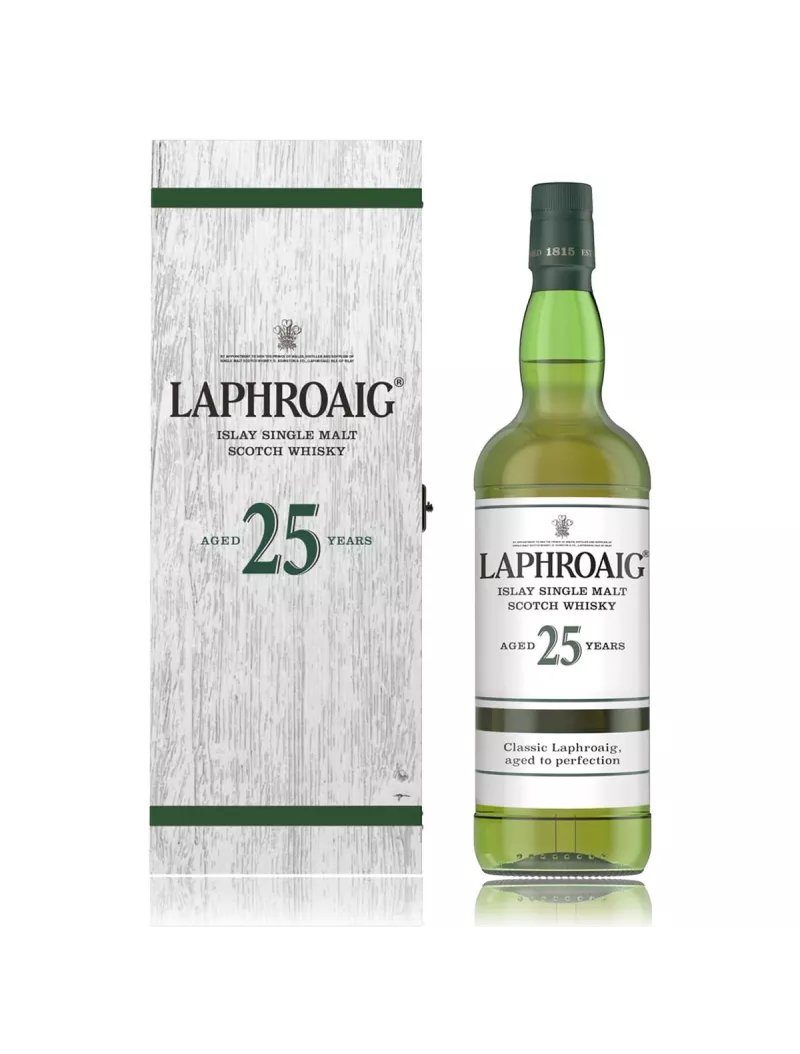  
LAPHROAIG 25-year-old - Edition 2020 49,8%
Laphroaig 25-year-old is a whisky that has taken the time to age. It begins its life with a malting mixed with white water from the Kilbride Stream, it is then distilled and left to mature twenty-five years in old Oloroso sherry and bourbon barrels. Bottled at cask strength, this exceptional whisky from the first sip transports you to the distillery, which is situated  on the rugged island of Islay since 1815. Pride of the master distillers, its long maturation gives it notes of sweet vanilla, spicy apple alongside the distinct flavours of Laphroaig, medicinal smoke and seaweed. Sherry casks temper the powerful peat to produce a smooth and fruity finish.
Nose : Sweet vanilla and wood spices, smoky, with hints of smoked bacon and dried fruits. 
Palate : Rich, creamy, peppery, spicy, iodized, saline and smoky with a hint of green apple. 
Finish : Long, layered with waves of smoke, with a peppery finish. 
THE BRAND
Laphroaig Distillery uses small stills, 3 of which are onion shaped, and 4 are conical. Lain Handerson, who was the director of this ancestral and magnificent Islay Distillery, knew the character of the whisky was forged during the first distillation. It is therefore during this first distillation that this Laphroaig single malt finds its exuberant and singular character, with fruity, peaty and iodized notes. The Laphroaig Distillery was established in 1815 by brothers Donald and Alec Johnston.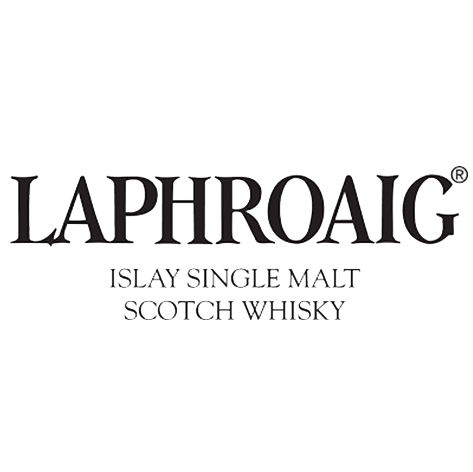 Data sheet
Pays

Scotland

Région

Islay

Marques

LAPHROAIG

Type

Whisky

Sous-type

Single Malt

Maison de Négoce

Embouteilleur Officiel

Age

25 years

Millésime

2020

Volume

70cl

Degré

49,8%

Packaging

Coffret

Style

Tourbé