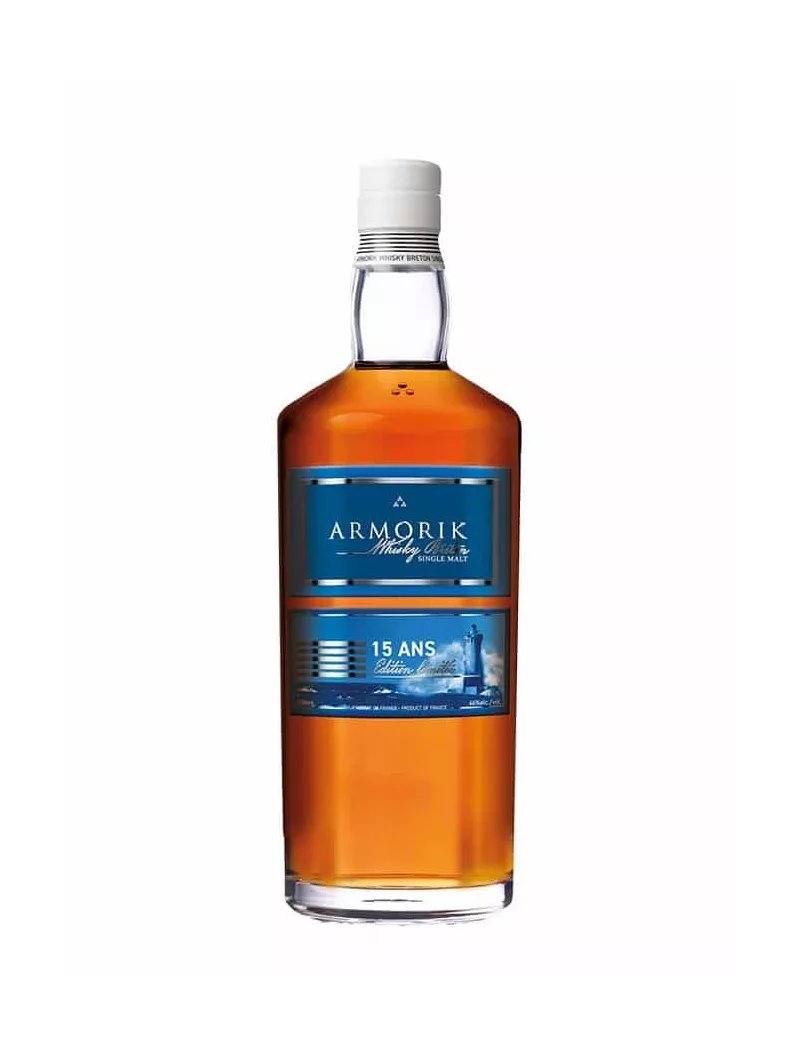  
ARMORIK 15 yo 2023 edition 46%
Discover the exceptional ARMORIK 15-year edition 2023 46%, a whisky that embodies both the history and expertise of the Armorik distillery. As one of the first distilleries in France to present a 15-year-old Single Malt whisky, Armorik stands as a pioneer in the world of French and Breton whisky.
This exceptional vintage is one of the oldest offerings from the distillery, carrying with it over 30 years of expertise. The Armorik 15-year-old is the result of meticulous aging, having spent 9 long years in Bourbon casks before being transferred to Sherry casks for an additional 6 years.
Limited Edition
Nose: Rich and intense, with ripe exotic fruits, hints of rancio, polished wood, and indulgent notes of honey, caramel, and dried apricot. A subtle touch of cumin and peat towards the end.
Palate: Balanced between liveliness and sweetness, starting with fresh fruits (pear, banana) and transitioning into the sweetness of honeyed candies and ripe exotic fruits like mango. Peppery and spicy notes of cloves and cinnamon elevate the profile.
Finish: Very long and warming, shifting between spices (cinnamon and pepper) and lightly smoky nuances, concluding with a sweet note of peach jam.


THE BRAND


Armorik was born in Brittany at the Warenghem Distillery. Founded in Lannion in the Côtes d'Armor, on the Côte de Granit Rose, the independent and family distillery for over 100 years produces a single malt Breton whisky, produced from French barley, the distillery's spring water and distillation in two traditional stills.

You might also like
whiskies
ARMORIK Classic 46% 70 cl
Embouteillé jeune, Armorik Classic est un single malt tout en robustesse et en gourmandise, non...