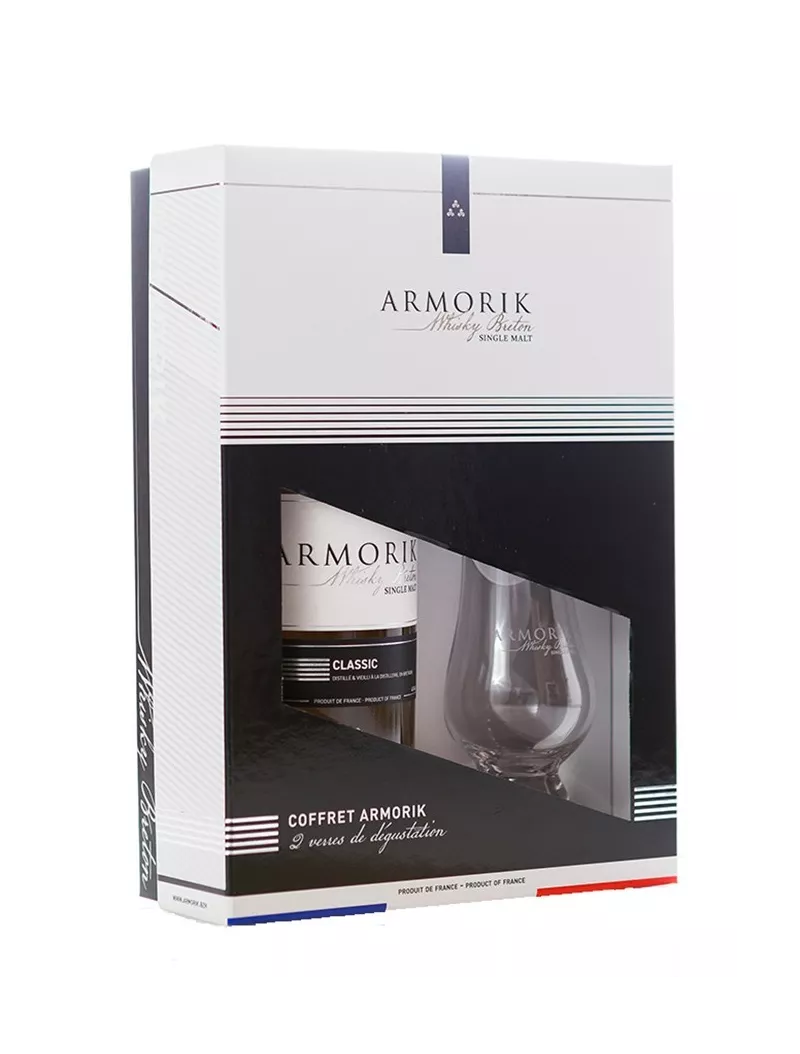  
ARMORIK Classic Bio - Gift Box 2 Glasses 46%
Armorik Classic Bio, is a single malt, bottled young, around 5 years old, non-chill filtered and aged in oak barrels that have contained bourbon and sherry. At first glance rugged, it turns out to be a delicious blend of robustness and gluttony. Marked by spices, it remains however fresh and fruity with hints of vanilla.
Gift box with 2 glasses.
Nose : Fresh and fruity, we can distinguish notes of sap.
Palate : Softness and smoothness reveal notes of ripe fruit and star of anise.
Finish : Piquante et épicée.