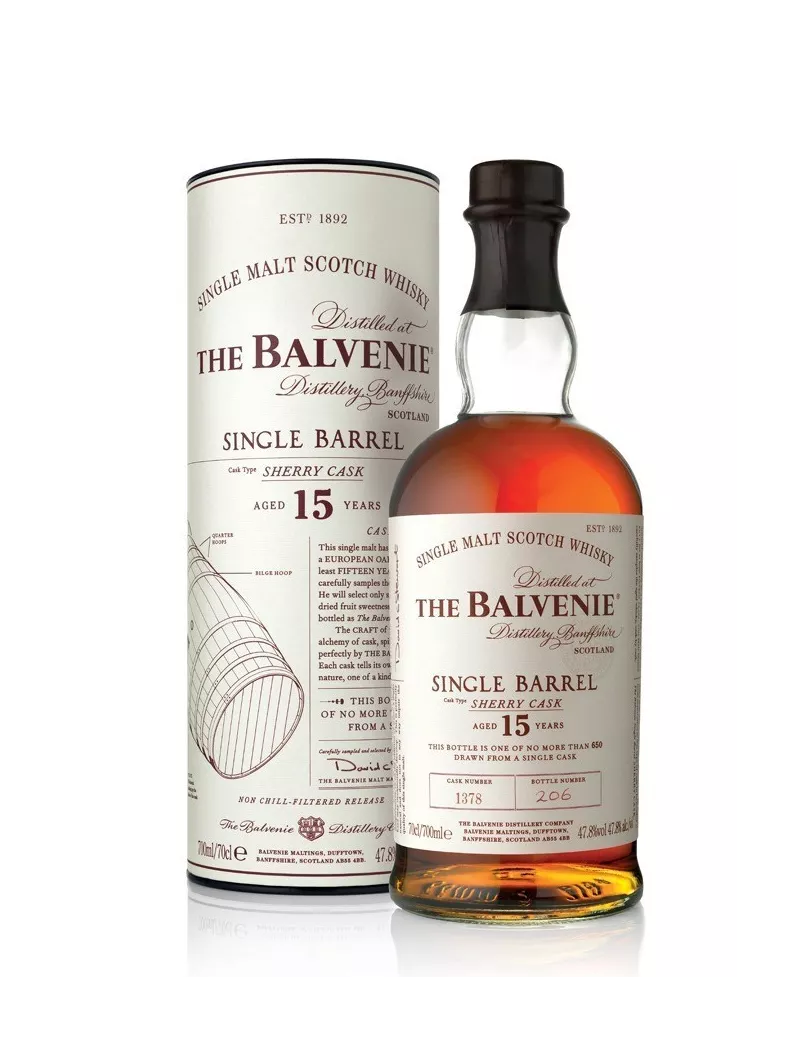  
Balvénie (The) 15 ans Single Barrel Sherry Cask 47,8%
The Balvénie Single Barrel Sherry Cask est un Single Malt de 15 ans d'âge, fruit d'une distillation unique et vieilli dans un seul et même fût de chêne européen de sherry. Chaque embouteillage donne naissance à une édition limitée de quelques 650 bouteilles numérotées à la main. Chaque bouteille est unique.
Nez : Riche, avec de belles notes de chêne, subtile touche d'épices.
Bouche : Notes de Fruits secs recouvertes de noisette.
Finale : Longue, teintée de Sherry Oloroso.
LA MARQUE
Construite en 1892 par William Grant, The Balvenie est une des seules distillerie en Ecosse qui cultive encore sa propre orge. Elle utilise des maltages traditionnels au sol. Entouré d'une équipes "d'artisans" (chaudronniers, tonneliers) le malt master David C. Stewart MBE gère d'une maind e maître le processus de maturation . Chaque bouteille de ce single malt porte le numéro manuscrit du fût dans lequel il a vieilli.