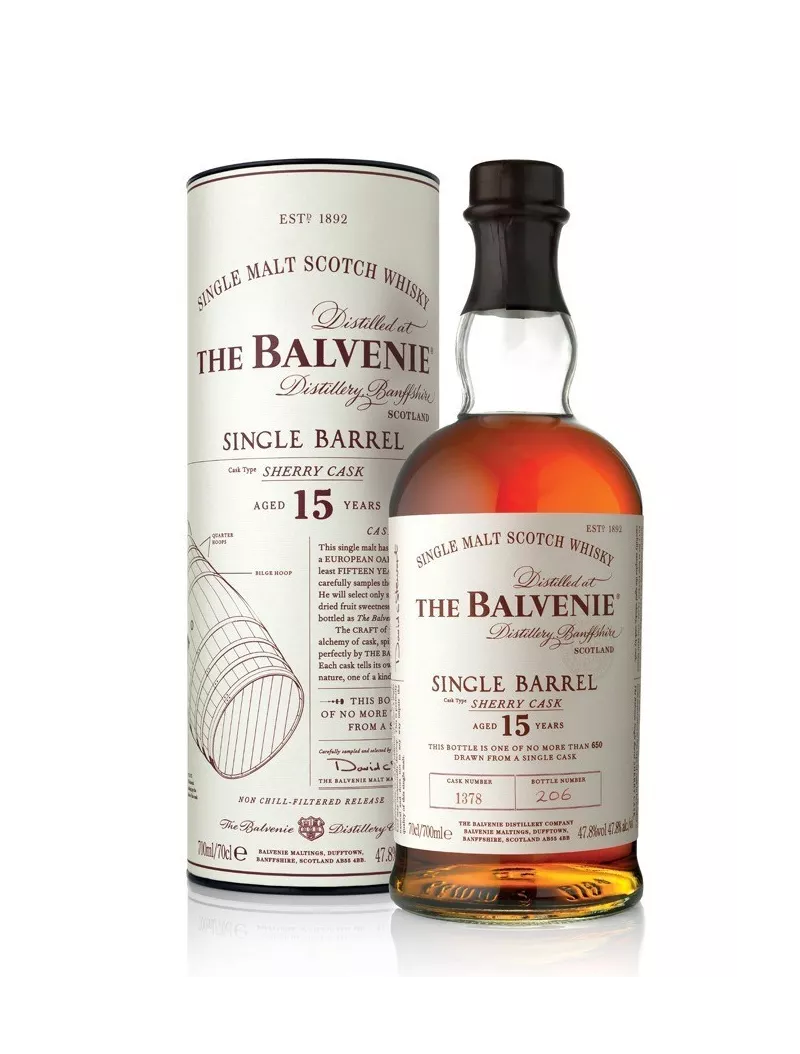  
BALVENIE 15-year-old - Single Barrel Sherry Cask 47,8%
Balvenie Single Barrel Sherry Cask is a 15-year-old single malt, the result of unique distillation and aged in a single European oak sherry barrel. Each bottling results in a limited edition, 650 hand-numbered bottles. Each bottle is unique.
Nose : Rich, with beautiful notes of oak, subtle touch of spices.
Palate : Notes of Dried fruits covered with hazelnut.
Finish : Long, with a touch of Sherry Oloroso.
THE BRAND
Built in 1892 by William Grant, The Balvenie Distillery is one of the few distilleries in Scotland that still grows its own barley. It uses traditional maltings on the ground. Surrounded by a team of "craftsmen" (boilermakers, coopers) the malt master David C. Stewart MBE manages the maturation process with a master hand. Each bottle of this single malt bears the handwritten number of the cask in which it has aged.