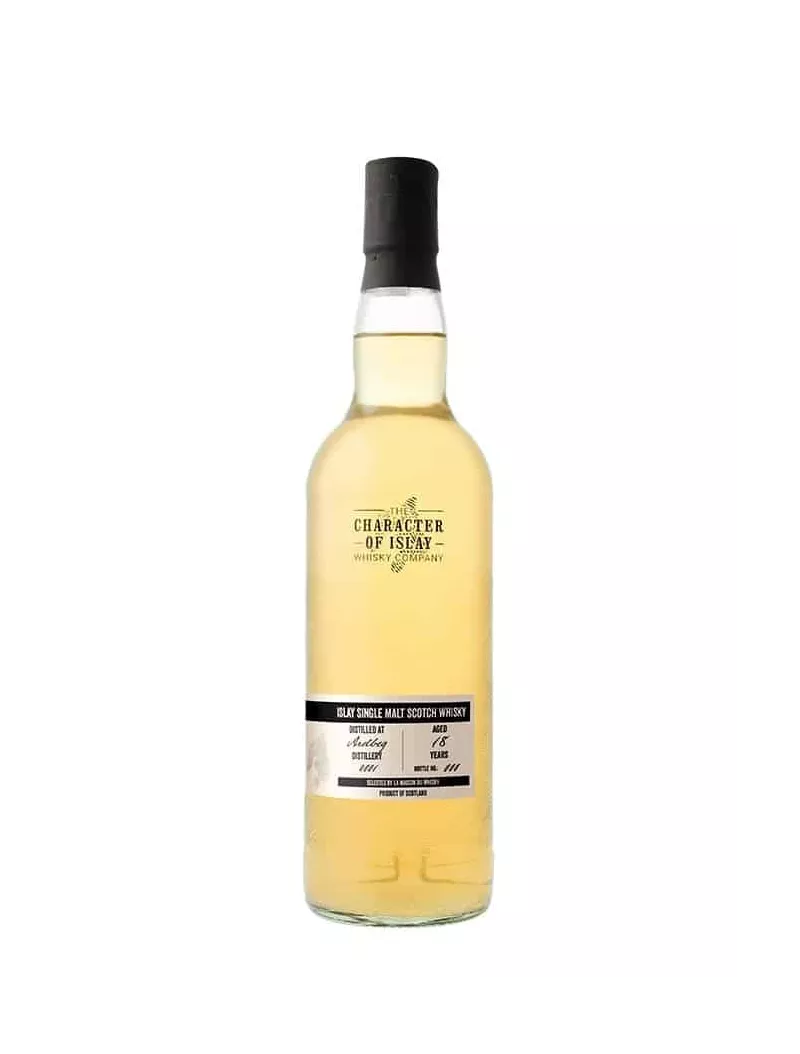  
ARDBEG 18 ans 2001 the story of Wind & Wave French connections 54.5%
ARDBEG 18 ans 2001 the story of Wind & Wave est une édition ultra limitée. C'est une ode à l'univers à la fois tourbé, maritime et rocailleux d'Ardbeg. Un single malt qui est résolument enraciné sur l'île d'Islay.
C'est édition n'a que 92 bouteilles.
Nez : Vif, la tourbe est là très présente avec des parfums exotiques.
Bouche : Riche et onctueuse, la tourbe est grasse, huileuse avec de l'iode. sucrée et terreux.
Finale : Longue et soyeuse, c'est une ode maritime, avec calme et tempête.
Histoire
Fondée en 1815 par John Macdougall, la distillerie Ardbeg a connu une première période de fermeture entre 1981 et 1989. De nouveau mise en sommeil en 1996, elle rouvre ses portes un an plus tard. En 2004, pour le plus grand bonheur de ses nombreux aficionados, un premier embouteillage baptisé Ardbeg Very Young âgé de 6 ans faisait entrer ce single malt mythique de l'île d'Islay dans une nouvelle ère. La distillerie Ardbeg élabore le single malt le plus tourbé d'Ecosse. Par le passé, l'absence de ventilation dans les fours de séchage du malt retenait la fumée de tourbe, expliquant ainsi le caractère très tourbé de son single malt. Les single malts Ardbeg allient à une rusticité pleine de charme, une grande finesse et une grande richesse d'expréssion digne des meilleurs whiskies.
Data sheet
Pays

Ecosse

Région

Islay

Marques

ARDBEG

Type

Whisky

Sous-type

Single Malt

Millésime

2001

Tourbé

très tourbé

Volume

70cl

Degré

54.5%

Packaging

Tube

Prix

Plus de 120 €