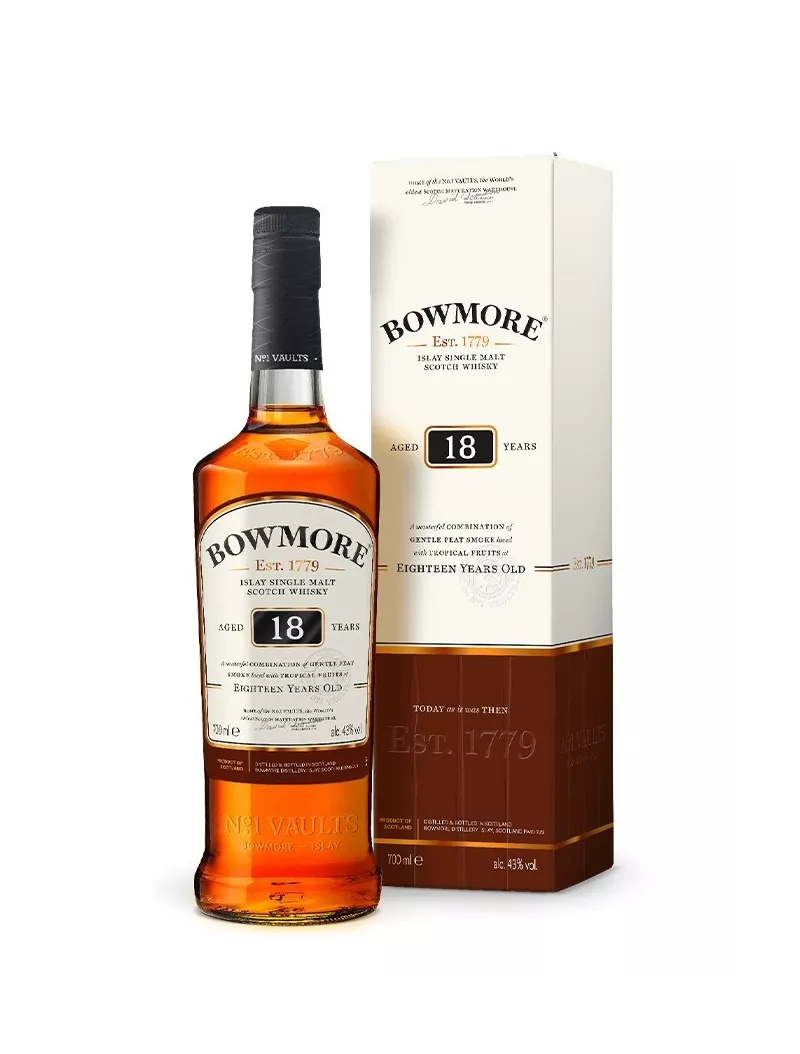  
BOWMORE 18-year-old 43%
Bowmore 18-year-old is one of the most remarkable and perfectly balanced Scotch whiskies. Matured in the best hand-selected oak barrels, this single malt is one of the brand's rarest, with its full, moderately peated character. It has been awarded numerous titles at international level.
Nose : Rich with hints of creamy caramel, ripe fruit and smoke.
Palate : Complex, with nice notes of red fruits, chocolate with a light taste of smoke.
Finish : Long and superbly balanced.
THE BRAND
Founded in 1779, Bowmore is the oldest distillery on the Isle of Islay, Scotland. With over 240 years of experience, the brand is recognised for its know-how and the artisanal production of its malts. The location of the distillery on the seafront gives its whiskies a marine character. The brand increasingly uses sherry and port casks, bringing notes of dried fruit (nuts, almonds, figs, grapes), cooked fruit, cocoa or chocolate to its whiskies. Bowmore whiskies are both complex and balanced.