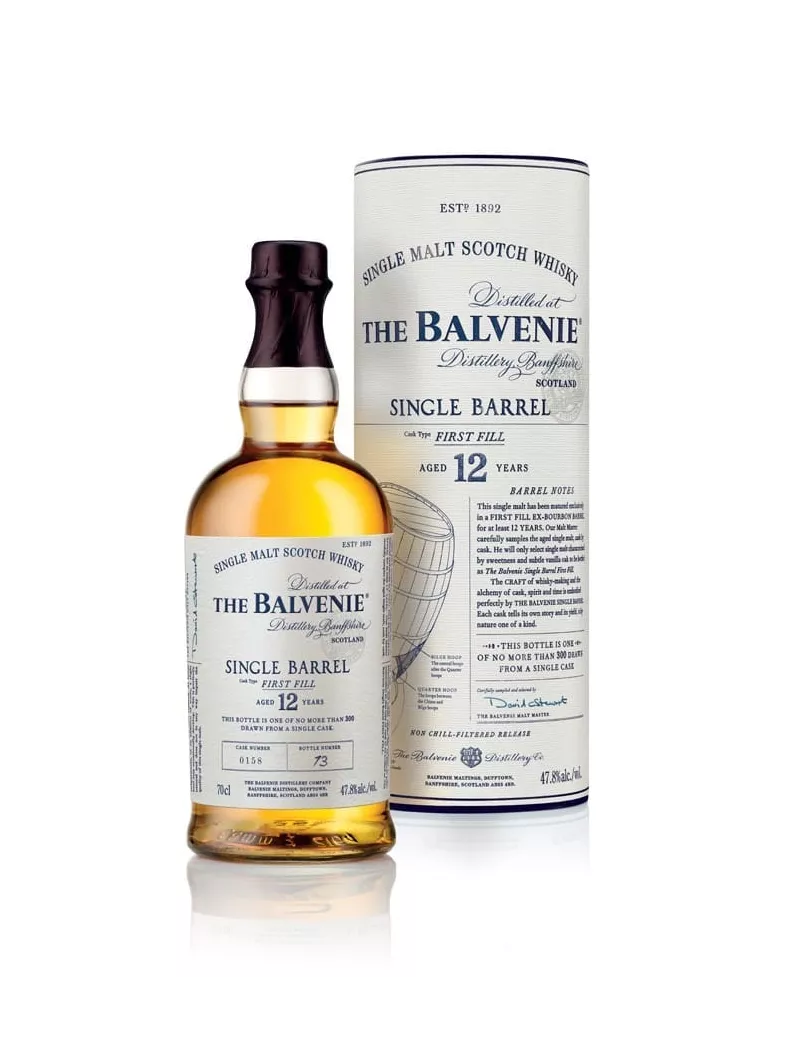  
BALVENIE (The) 12 ans Single Barrel First Fill 47,8%
Mélange de retenue et d'exubérance, cette version embouteillée à 47,8 %, et vieillie en fût de bourbon pendant 12 ans, exprime avec efficacité le style alerte de The Balvenie. Ce caractère exotique et fruité, véritable signature de The Balvenie, en fait l'une des versions les plus abouties. Tonique, il tient en haleine le dégustateur de bout en bout.
Nez : Des notes de fruits sucrés et d'épices subtiles s'entremêlent aux notes de miel.
Bouche : Complexe et riche avec de notes profondes de chêne vanillé.
Finale : Douce et chaleureuse.
LA MARQUE
Construite en 1892 par William Grant, The Balvenie est une des seules distillerie en Ecosse qui cultive encore sa propre orge. Elle utilise des maltages traditionnels au sol. Entouré d'une équipes "d'artisans" (chaudronniers, tonneliers) le malt master David C. Stewart MBE gère d'une maind e maître le processus de maturation . Chaque bouteille de ce single malt porte le numéro manuscrit du fût dans lequel il a vieilli.