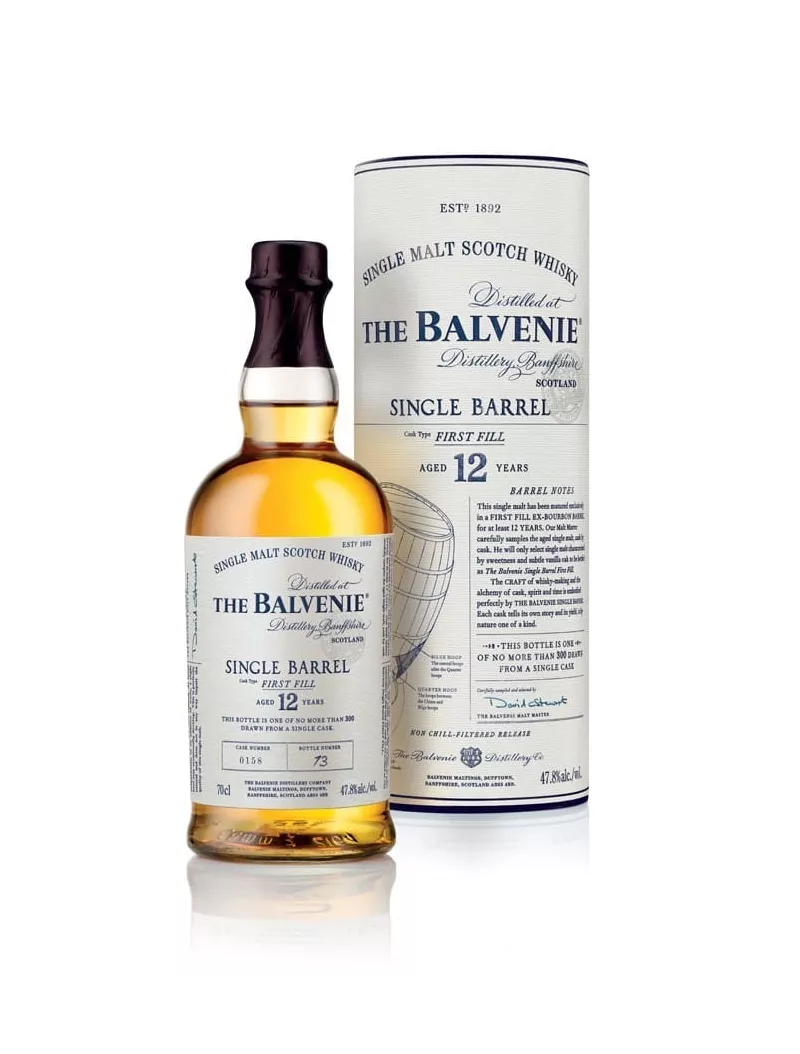  
BALVENIE 12 Year - Single Barrel First Fill 47,8%
BALVENIE 12 year Single Barrel First Fill, A blend of restraint and exuberance, this version bottled at 47.8%, and aged in bourbon casks for 12 years, effectively expresses the alert style of this distillery. With an exotic and fruity character, a true signature of The Balvenie Distillery and one of their most successful editions. Invigorating, it holds us in suspense from start to finish.
Nose : Notes of sweet fruit and subtle spices intermingle with notes of honey.
Palate : Complex and rich with deep notes of vanilla oak.
Finish : Sweet and warm.
THE BRAND
Built in 1892 by William Grant, The Balvenie Distillery is one of the few distilleries in Scotland that still grows its own barley. It uses traditional maltings on the ground. Surrounded by a team of "craftsmen" (boilermakers, coopers) the malt master David C. Stewart MBE manages the maturation process with a master hand. Each bottle of this single malt bears the handwritten number of the cask in which it has aged.