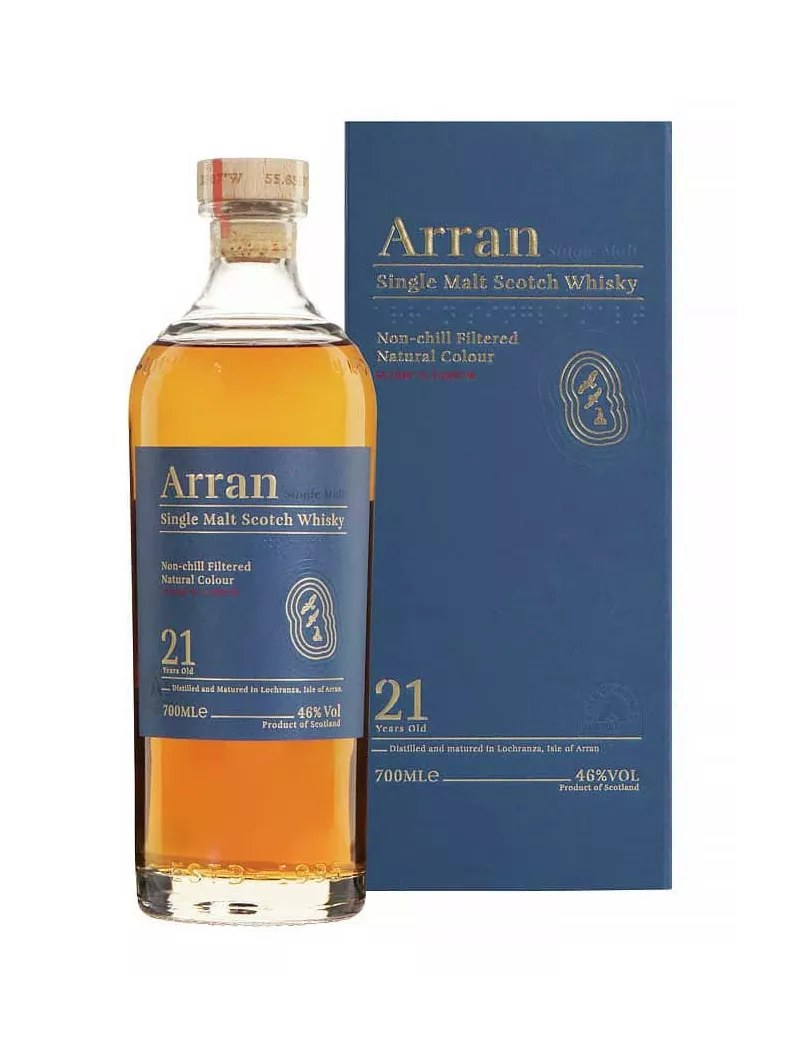  
ARRAN 21-year-old 46%
Arran 21-year-old is the result of using a blend of bourbon and sherry casks, an extremely pure single malt with mineral touches and full of originality. Arran 21-year-old is a single malt is both sweet and elegant with notes of fresh and spicy fruit.
Non-chill filtered and unpeated like the rest of their range, this 21-year-old Arran symbolises all the know-how of this distillery. 
Nose: ginger, bitter cocoa, candied lemon peel.
Palate:  fig, roasted hazelnuts, noble wood, cinnamon
Finish: luxurious and persistent. Black fruits, pepper.
THE BRAND
Arran, distinguished by its refinements in a wide variety of barrels that have contained wine (from Champagne, Margaux or Marsala), but also eaux-de-vie (cognac, calvados). The distillery also has the particularity of producing whisky made from forgotten barley varieties, as well as a series of vintage single casks often bottled in the cask. Produced on an island to the west of the Scottish mainland, its style resembles that of a Highland whisky.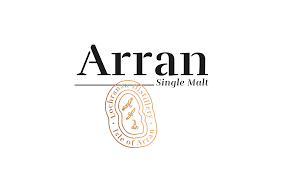 You might also like
accueil
ARRAN 25 Year 46%
Arran 25 year is to date the oldest permanent bottling of this independent distillery from the...