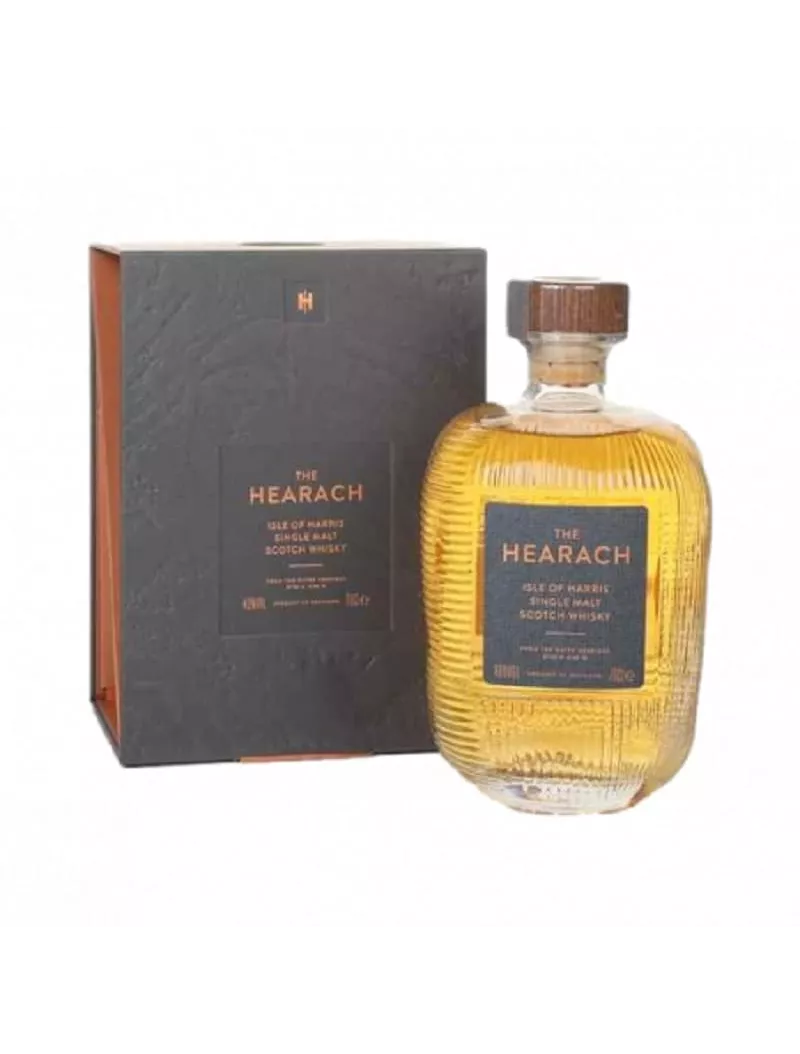  
ISLE OF HARRIS The Hearach 46%
The Hearach is a single malt from the Isle of Harris, a distillery founded in 2015, renowned for its gin. Equipped with eight Oregon pine washbacks, a 7,000-liter wash still, and a 5,000-liter spirit still, this distillery produces a lightly peated single malt (12 to 14 ppm of phenols).
Available for the first time this year, it bears the name of the island's residents, The Hearach. This whisky is a true reflection of nature, with peat harmoniously blended with the beautiful green, fruity, and malty nuances of its aroma and taste profile.
Nose : Fine, fresh. Minty, aniseed, and lightly peaty.
Palate: Rich, full-bodied, and spicy.
Finish: Long, serene. Delicate notes of licorice-tinged peat and fresh herbal flavors (fresh green beans).


THE BRAND
The Isle of Harris Distillery was born from a simple idea: to support a declining island community. Since its establishment in 2015, it has become a major employer on the island, with over 50 permanent staff. Nestled in the heart of the Isle of Harris, it embodies the hospitality of the Outer Hebrides and shares the island's unique character with the world. It is the result of the vision of Anderson 'Burr' Bakewell, a man deeply connected to Harris and its future.




Data sheet
Pays

Scotland

Région

Marques

Isle of Raasay

Type

Whisky

Sous-type

Single Malt

Maison de Négoce

Embouteilleur Officiel

Tourbé

Peu tourbé

Volume

70cl

Degré

46%

Packaging

Coffret

Style

Tourbé