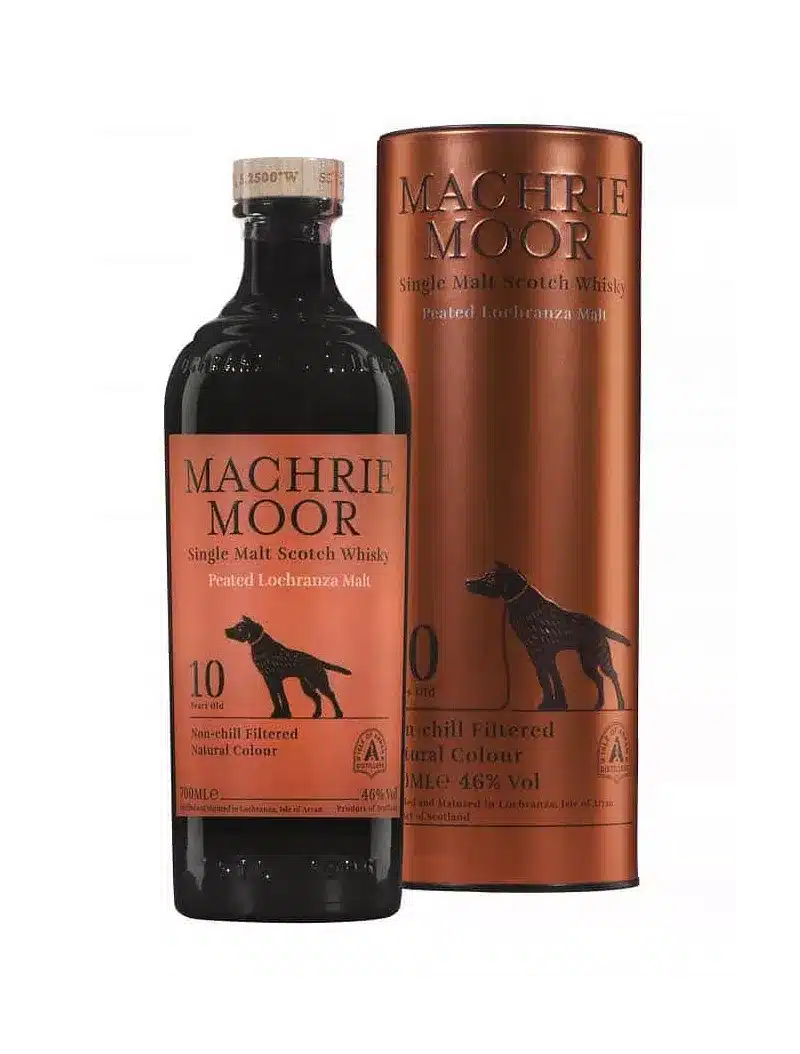  
ARRAN Machrie Moor 10-year-old 46%
In the western part of the Isle of Arran lies a peat field called "Machrie Moor". According to legend, it was there that the giant Fingal tied his favorite dog, Bran, to a standing stone.
This limited edition Machrie Moor 10-year-old expression, peated at 20 ppm, aged in bourbon casks, and bottled at 46% ABV, pays homage to the wild yet harmonious beauty of the Isle of Arran. It perfectly showcases a powerful peat character accompanied by spicy and fruity notes. The result is a balanced single malt with a beautiful intensity.
Take part in the legend and experience a whisky that is both balanced and complex. Machrie Moor 10-year-old captures the essence of the Isle of Arran in every sip.
Nose: Rich and complex. Sweet and rich spicy notes characteristic of Arran single malts, supported by powerful peat and pronounced ripe citrus notes.
Palate: Warm and balanced. The distinctive style of Arran 10-year-old is complemented by subtle hints of peat and smoke on the finish.
Final : Long and intense. The spicy notes take center stage and bring even more intensity to this whisky.


THE BRAND
Arran, distinguished by its refinements in a wide variety of barrels that have contained wine (from Champagne, Margaux or Marsala), but also eaux-de-vie (cognac, calvados). The distillery also has the particularity of producing whisky made from forgotten barley varieties, as well as a series of vintage single casks often bottled in the cask. Produced on an island to the west of the Scottish mainland, its style resembles that of a Highland whisky.