 
ARDMORE 2013 Very Cloudy S.V 40%
Belonging to Signatory Vintage's Very Cloudy range, Ardmore 2013 is a rich, smooth and peaty single malt, aged in bourbon casks for this version.  Not filtered cold, it has a slightly cloudy appearance that allows it to keep intact all its many fruity aromas...
Made from two bourbon barrels, this Ardmore expression is a rich, peaty and oily single malt. Bottled by the famous trading house Signatory Vintage, this whisky has the particularity of being slightly cloudy, characteristic of a bottling without prior cold filtration. Ardmore 2013 joins the Very Cloudy range for our pleasure.
Nose: Fruity, peaty, vanilla tobacco.
Taste: Creamy, earthy with soft spices, cooked apples.
Finish: Root with gentian and persistent smoke.
THE BRAND
The Ardmore distillery is located at the highest point of the Northern Highlands railway, 600 feet from sea level, near the small village of Kennethmont. It was created in 1897, and has a character that is described as ambiguous because blindly it is closer to the islands than to the mainland.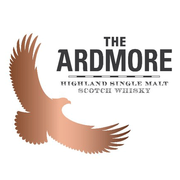 THE BOTTLING
The trading house Signatory is not one of the oldest in Scotland, yet it has managed to build a very good reputation among the great malt connoisseurs. It is best known for its bottling in cask crude and without cold filtering, allowing the amateur to taste his whisky in the most natural state possible. It also has a distillery.