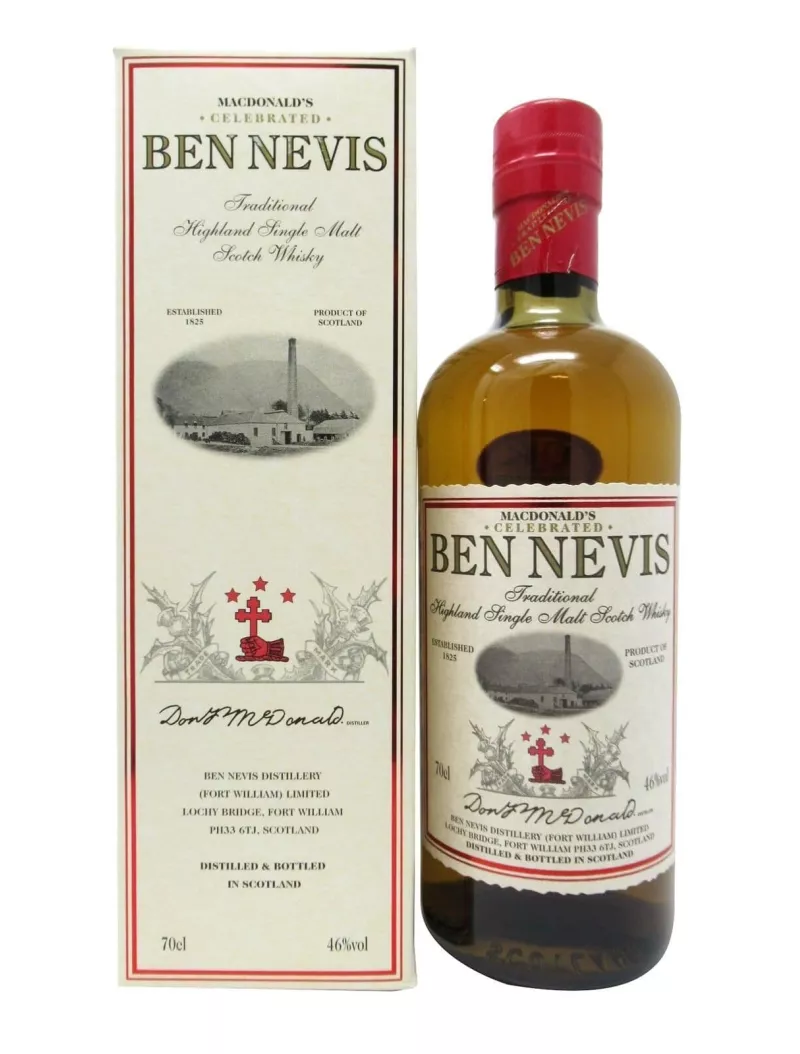  
BEN NEVIS Traditional Malt 46%
The single malt BEN NEVIS Traditional Malt is a new version of the distillery for its 185 years with a search of whiskies elaborated of yesteryear where the spirit of peat reigns. It is a rather successful single where the subtle touch of peat is mixed with fruity, malty aromas.
Nose: Fruity, banana, cooked apple, a subtle touch of smoke with a buttery side.
Taste: Creamy, light peat with a zest of orange.
Finish: Long, smooth with smoke, caramelized note.
THE BRAND
Property of the Japanese group Nikka since 1989, the distillery BEN NEVIS has kept the majority of its stocks in ex-sherry cask, some bourbon casks have recently appeared on the market of trading whisky.