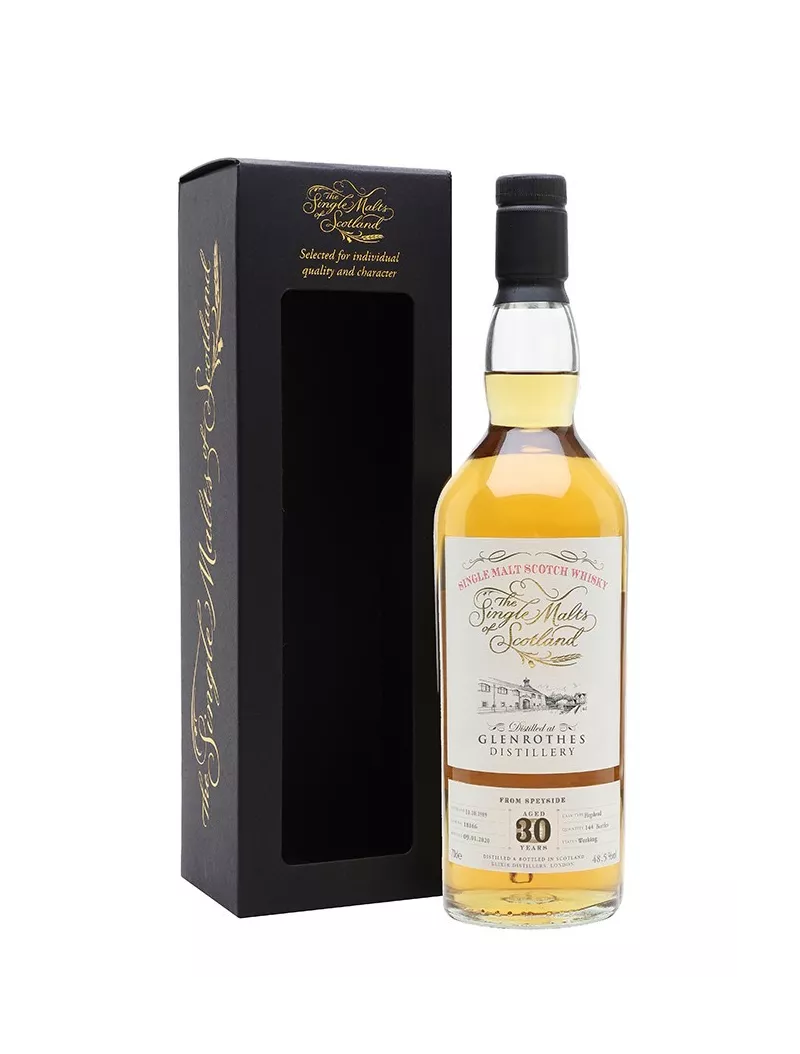  
GLENROTHES 30 ans 1989 Elixir 48,5%
Ce single malt Glenrothes a été distillé en 1989, et a passé 30 ans en fûts de type Hogshead sans filtration à froids ni colorant. Il n' a été produit que seulement 144 bouteilles pour le monde. Edité par The Single Mlats of Scothland dont les sélections sont réputées pour ne garder que le meilleur des six régions de production d'Ecosse, ce single malt développe à merveille des notes de fruits secs, et confits.
Nez :  Des notes de crème pâtissière, tarte aux pommes, puis fleurs séchées et tisanes, comme la camomille.
Bouche : Fruitée, avec de la mandarine, des pommes puis des touches de pin et d'huile de menthe, thé vert fleur d'oranger, réglisse, poivre et gingembre.
Finale : Longue et herbeuse, avec du citron et du pamplemousse.
LA MARQUE
Tranquillement et sans compromis, la distillerie Glenrothes produit certains des meilleurs single malt de Speyside depuis 1879. The Glenrothes est l'une des rares distilleries d'Ecosse à avoir ses propres sources d'eau pour la production, le traitement et la réduction des spiritueux situées sur le domaine. La distillerie a opté pour une distillation lente qui élimine plus d'impuretés et permet la production d'un alcool plus léger et plus fruité, plus délicat dans l'ensemble. La majorité des Glenrothes sont élevés dans des fûts de chêne séché au sherry et rigoureusement sélectionnés près de Jerez en Espagne.
The Single Malts of Scotland est une gamme de single malts écossais sélectionnés avec soin pour leur caractère singulier par The Whisky Exchange, aujourd'hui connu sous le nom d'Elixir Distillers Company. Embouteillés en single cask et au degré naturel, tous les embouteillages sont disponibles en quantité limitée.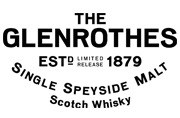 Data sheet
Pays

Scotland

Région

Speyside

Marques

GLENROTHES (The)

Type

Whisky

Sous-type

Single Malt

Maison de Négoce

Elixir Distillers Company

Age

30 ans

Millésime

1989

Volume

70cl

Degré

48,5%

Packaging

Etui

Style

Non tourbé