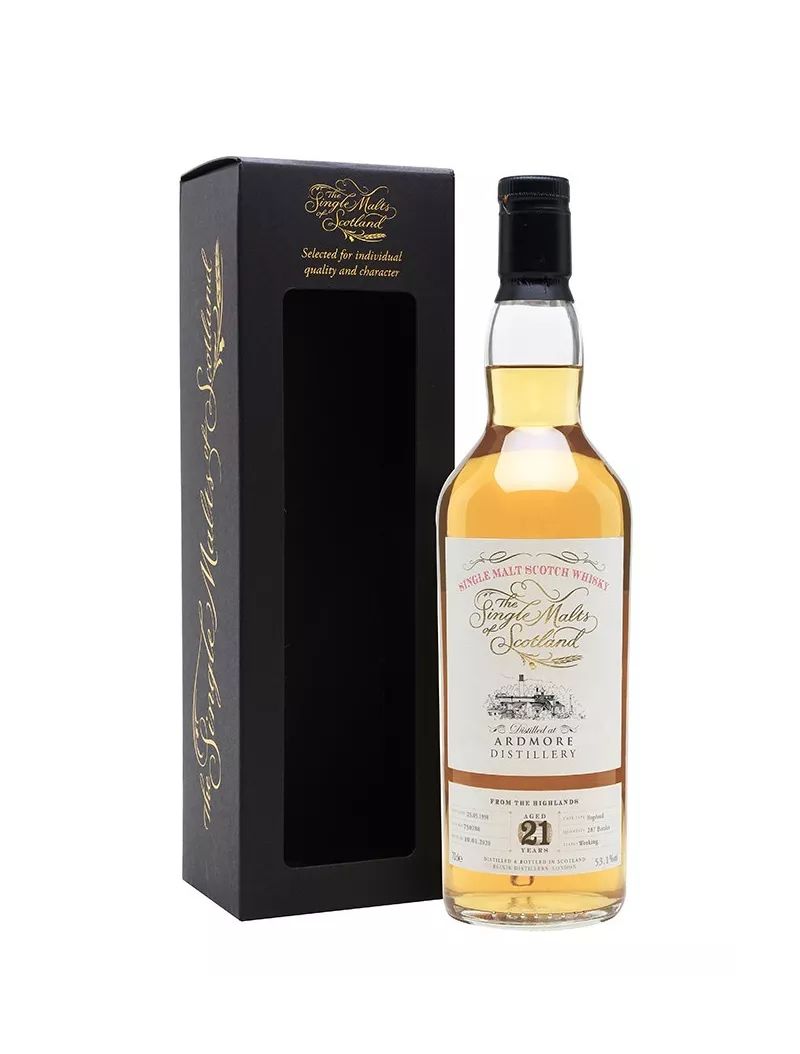  
ARDMORE 21 ans 1998 Elixir 53,1%
Ce single malt Ardmore 21 ans a été distillé en 1998 et vieilli pendant 21 ans dans  un fût type Hogshead, sans filtration à froid et sans colorant. Il n'a été produit qu'à 287 bouteilles pour le monde. Edité par The single Malts of Scotland, dont les sélections sont réputées pour ne garder que le meilleur des six régions de production d'Ecosse, ce single malt allie fumée agréablement sèche à des accents plus sucré. Il est tout simplement superbe.
Nez : Notes de fruits juteux, tourbe douce, tarte au citron, peau de pêche, banane et jus de pommes vertes.
Bouche : Soyeuse et huileuse, avec plus de tourbe en milieu de bouche puis des épices croquantes.
Finale :Longue, fruitée, visqueuse avec du gingembre, zeste de citron et un peu de cire.
LA MARQUE
La distillerie Ardmore se trouve au point le plus élé de la voie ferrée du Nord des Highlands, à 600 pieds du niveau de la mer, près du petit village de Kennethmont. Elle fût créée en 1897, et possède un caractère qu'on qualifie d'ambigu car à l'aveugle elle est plus proche des îles que du Mainland.
The Single Malts of Scotland est une gamme de single malts écossais sélectionnés avec soin pour leur caractère singulier par The Whisky Exchange, aujourd'hui connu sous le nom d'Elixir Distillers Company. Embouteillés en single cask et au degré naturel, tous les embouteillages sont disponibles en quantité limitée.