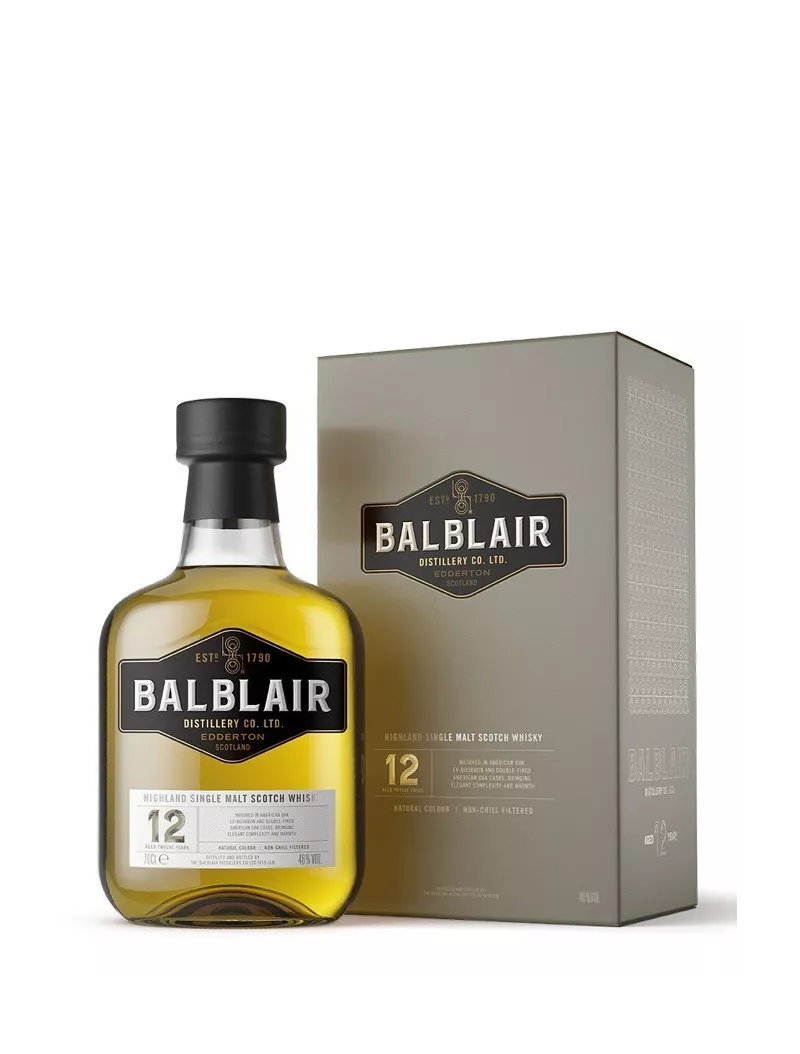  
Balblair 12-year-old 46%
Accustomed to vintage bottling, the Balblair distillery takes a real turn in 2019 with these new bottling. This 12 years mark the distillery's new imprint in a fruity, sweet and spicy register...
The new range of the famous Highland distillery begins with this 12 years old. A true ambassador of the range, accustomed to vintage whiskies, this edition marks the renewal of the distillery. Fresh, fruity, subtle and spicy... there are many qualifiers to describe this expression rich in aromas. Aged in ex-American oak barrels having content of bourbon and toasted twice, this single malt will delight lovers of fruity malts, spicy and round in the mouth.
THE BRAND
The Balblair distillery was born in 1790 in the heart of the Highlands in the Dornoch estuary, the gathering place of the Picte tribes. Distillery Timeless, BALBLAIR continues to produce whiskies with the true spirit of the Highlands, "vintage" whiskies where each bottling carries the year of distillation of the whisky.
You might also like
whiskies
BALBLAIR 18-year-old 46%
Balblair 18-year-old  is a Highland single malt with a smooth, tasty and spicy profile. A rather...