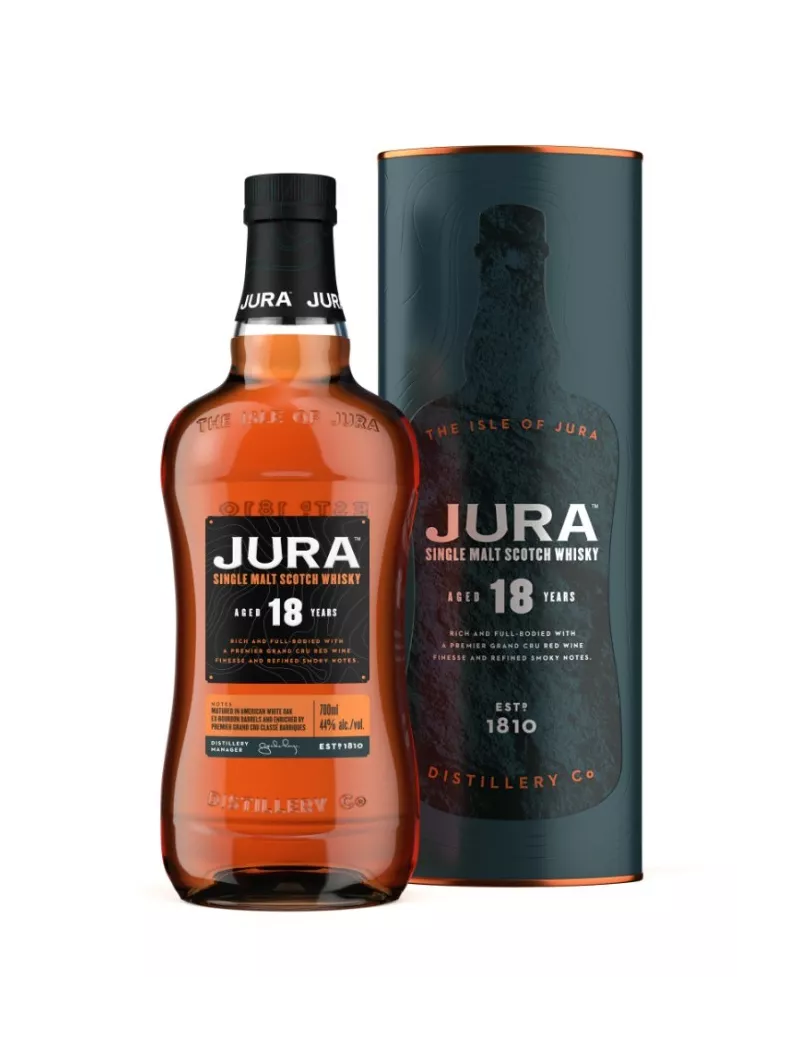  
JURA 18-year-old 44%
Jura 18-year-old, this edition is the result of a long maturation of 18 years in ex-bourbon barrels before refining in Bordeaux Premier Cru barrels. Jura 18 year has the complexity and richness of the best Scotish whiskies. 
THE BRAND
Located in the west of Scotland, the Jura distillery was built in 1810 before falling into disrepair. It was only in 1950 that it saw the light of day again thanks to the inhabitants of Jura who decided to rebuild the distillery on the same site. It opened in 1963 and is now an undeniable asset in the development of the island. The brand produces both sweet, smoked and peated whiskies. Jura stands out from the competition for the quality of its whiskies. 
Data sheet
Pays

Scotland

Région

Jura

Marques

JURA

Type

Whisky

Sous-type

Single Malt

Distillerie

JURA

Maison de Négoce

Embouteilleur Officiel

Volume

70cl

Packaging

Etui

Prix

De 80 € à 120 €
You might also like
monwhiskyfr
JURA 10-year-old 40%
Jura 10-year-old, this edition symbolises the rebirth of the Jura distillery. Adorned with the...
whiskies
JURA Seven Wood 42%
Jura Seven Wood is a single malt made from peated and unpeated whiskies. This complex whisky...