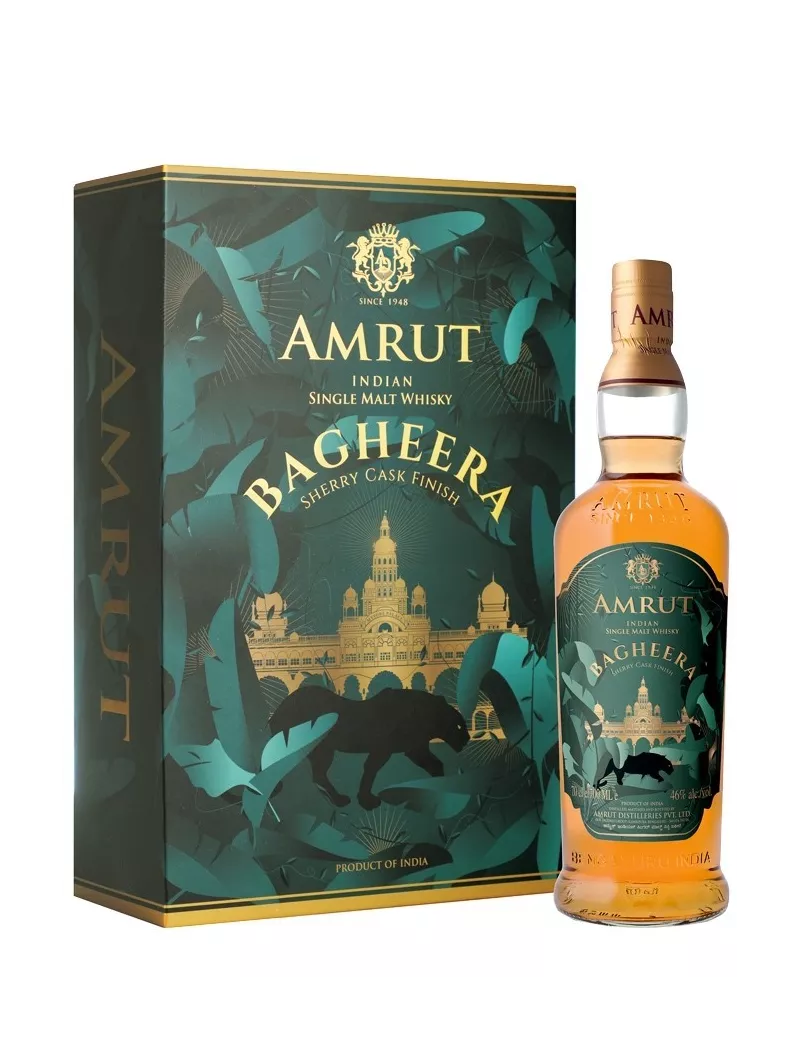  
AMRUT Bagheera - Gift Box 2 Glasses 46%
AMRUT Bagheera single malt, is made from 99% malted barley and 1% peated malted barley. This whisky has benefited from a sherry cask finish, overflowing with natural notes, espressed by the black panther (or Bagheera) on the label, a whisky with a surprising and superb aromatic palette.
Presented in a box with 2 glasses. 
Nose : Sweet, fruity and spicy. 
Palate : Spicy, peppery, with a touch of sherry and a hint of peat. 
Finish :Peppery, spicy, sweet notes with always a hint of sherry and a hint of peat. 
THE BRAND
Produced almost exclusively from barley grown in the fertile plains at the foot of the Himalayas, and non-chill filtered, Amrut is akin to the great Scotch whiskies from Speyside. It has fruity, chocolate and spicy notes typical of aging in ex- bourbon casks. With undeniable success, the distillery offers small vintages with a natural degree of over 60% to further highlight the finesse and unique character of the single malt.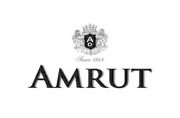 You might also like
whiskies
AMRUT Fusion 50% 70 cl
Avec cet Amrut Fusion, la distillerie indienne nous livre un whisky de classe internationale,...
whiskies
AMRUT Peated 46%
Amrut Peated est la version la plus tourbée de la marque. Distillé en Inde, c'est un single malt...