 
AKKESHI Blended Whisky Shosho 48%
Shosho Blended Whisky est le 4ème whisky de la « série des 24 saisons » produit par la talentueuse distillerie japonaise Akkeshi. Il est inspiré des 24 saisons solaires que comptait l'ancien calendrier asiatique. Shosho fait référence à la date de mise en bouteille, qui célèbre la saison des récoltes lorsque la température baisse et l'arrivée des moussons. Ce sublime whisky, embouteillé à 10000 exemplaires est une expression World Blended qui combine certains des meilleurs malts et grains des distilleries du monde entier dans une seule bouteille. Les jus récoltés sont vieillis dans plusieurs styles de fûts : Mizunara Bourbon et Sherry. Ce travail minutieux des Blend a valu au Shosho le titre de "Meilleur Blended Whisky au monde" lors des World Whiskies Awards de 2022. 
Nez : Gourmand avec des notes de miel de Manuka, de caramel beurre salé et de confiture d'orange.
Bouche :  Vive avec des notes d'agrumes et plus précisément de citron et citron vert ainsi que de sucre brun.
Finale : Notes de poivre blanc et légère amertume des écorces d'agrumes


THE BRAND
The Young Japanese Distillery started producing in October 2016 in rural northern Japan, in Akkeshi on the island of Hokkaido. As in Islay, the distillery is located on the seafront with the Pacific Ocean a few meters away. Surrounded by marshes, it has direct access to local peat. Following  the success of Akkeshi New Born and Akkeshi Single Malt Whisky Peated Sarourunkamuy in 20 cl, this distillery then released Whisky Akkeshi Single Malt Peated Kanro.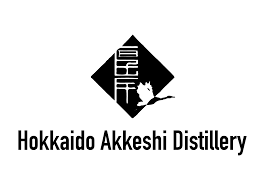 Data sheet
Pays

Japan

Région

Hokkaido

Marques

AKKESHI

Type

Whisky

Sous-type

Single Malt

Maison de Négoce

Embouteilleur Officiel

Volume

70cl

Degré

48%

Packaging

Coffret