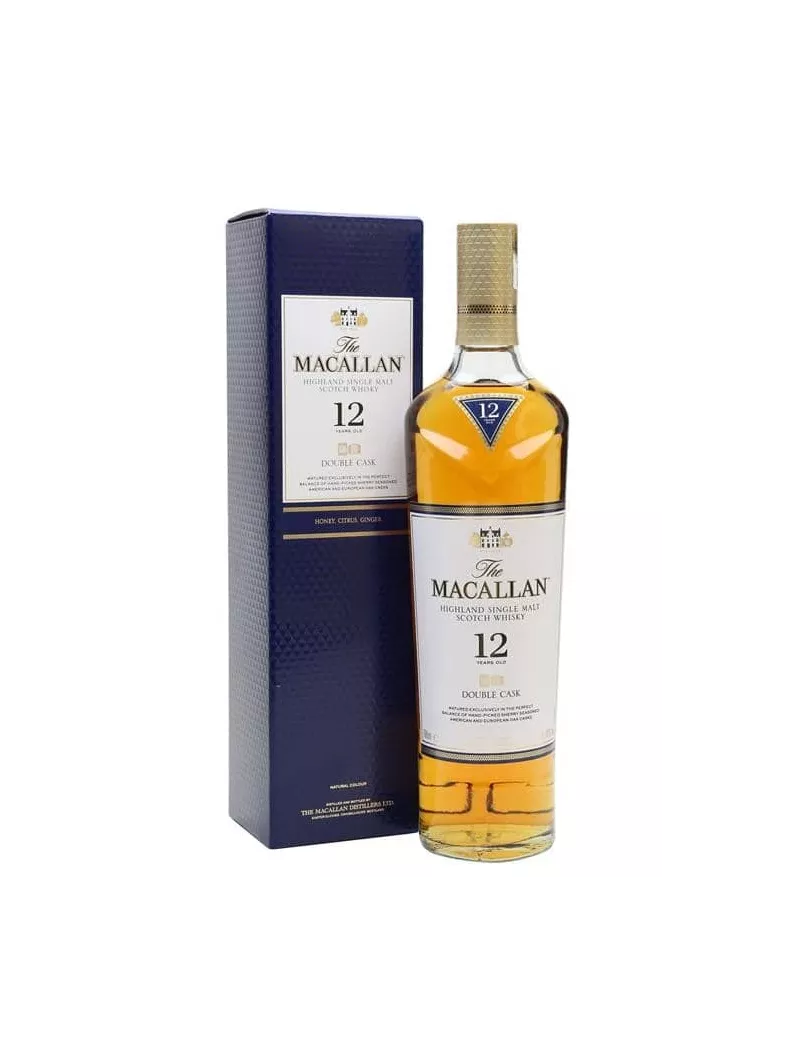  
MACALLAN 12-year-old Double Cask 40%
Macallan 12-year-old Double Cask is the perfect combination of American oak barrels and European ex Oloroso sherry. This single malt is distinctive and warm, perfectly balanced with delicate and gourmet flavours. The Macallan signature comes in a second time with its characteristic notes of rich fruits, sherry and reassuring spices. This single malt reveals the unparalleled commitment to mastering wood and spirit that has made Macallan famous since its creation in 1824.
Colour: Sun.
Nose: Creamy caramel with a hint of caramel apple, candied orange, vanilla cream and oak.
Taste: Deliciously honeyed, wood spices and citrus, balanced with raisins and caramel.
Finish:  Oak persists, soft, hot and dry.
THE BRAND
The story begins in 1895 in the heart of Speyside with a rather fine grocery store. James Gordon and John Alexander MacPhail looked to supplement their stock by sourcing different single malts to bottle themselves. Independent bottlers, Gordon & MacPhail are distinguished by their total mastery of the maturation process with their own carefully selected barrels, always in search of excellence using the art of aging whiskey.
The arrival in 1915 of John Urquhart undoubtedly advanced the company. In 1998 they acquired their first distillery Benromach. A new project is underway for second, The Cairn Distillery in Cairgorms National Park.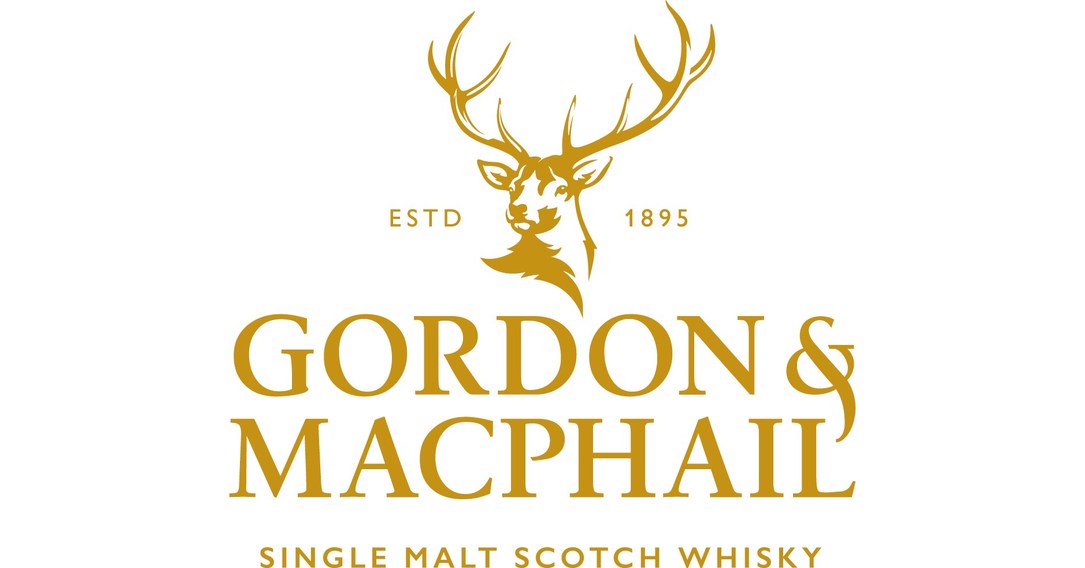 THE DISTILLERY
The Macallan Distillery was founded in 1824 by Alexander Reid, a barley farmer and schoolteacher, on a plateau above the River Spey in Speyside, North East Scotland. The original name of this area until 1400, was "Maghellan", taken from the Gallic word "magh" meaning fertile land and "Ellan" from the monk St. Macallan Estae. Farmers have been making whiskies on Speyside farms in this region for centuries, using the surplus barley during the quieter winter months. Today The Macallan's reputation is based on a product of exceptional quality and distinctiveness, founded with a set of guiding principles : place, people and passion. For each edition, the quality of the whisky largely depends on the oak barrels in which it is matured. This distillery carefully selects the best spirit from the stills. Only 16% is kept, creating a rich and concentrated distillate, making it one of the best in the industry.
Data sheet
Pays

Scotland

Région

Speyside

Marques

MACALLAN

Type

Whisky

Sous-type

Single Malt

Maison de Négoce

Embouteilleur Officiel

Age

12 ans

Tourbé

Non tourbé

Volume

70cl

Degré

40%

Packaging

Etui