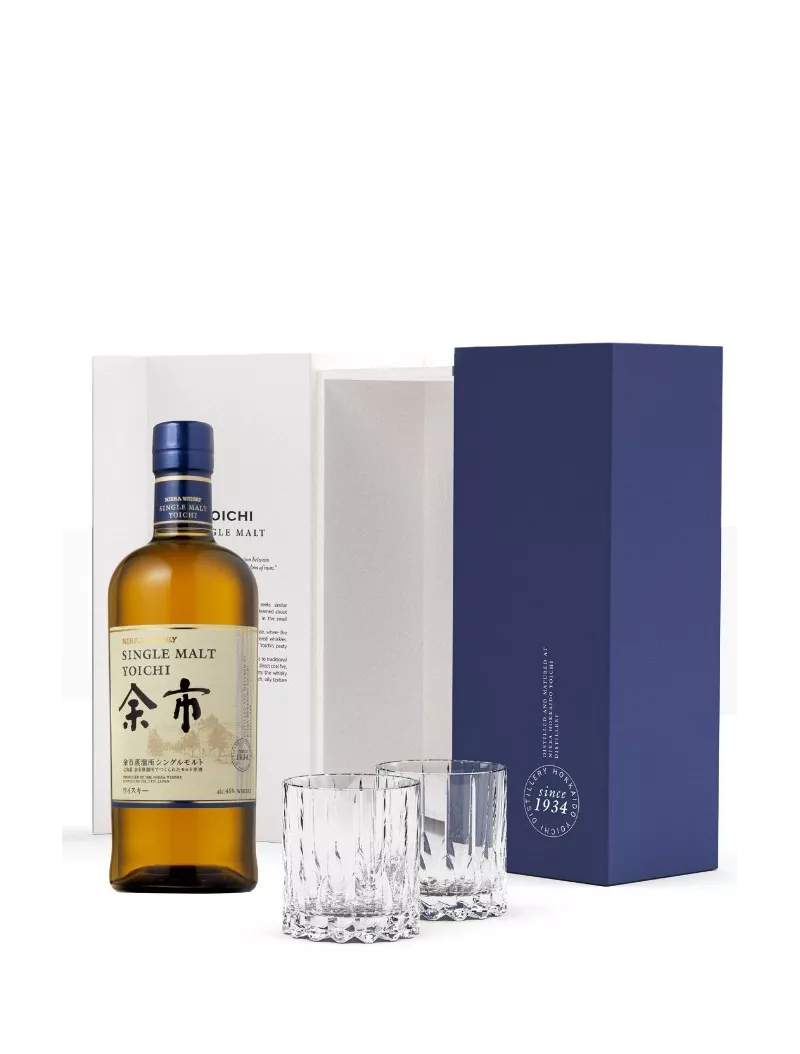  
NIKKA YOICHI Single Malt 45% - 2 glasses Gift Box
€78.96
VAT included
Save 16%
Yoichi Single Malt is the new "no age" opus from the Nikka distillery. Bottled at 45% vol. in a 70 cl bottle, this time, this Japanese whisky has all the qualities to make it an international bestseller...
Here is the new Yoichi without mention of age! Yoichi Single Malt replaces the existing version and now displays 45% vol. on the counter in a 70cl bottle. If its composition is (at the time of writing) kept secret, it seems that it is composed of rather young whiskies. A master in the art of surprising us, the Nikka distillery is counting on the success of this new Japanese whisky to make people forget the 10, 12, 15 and 20 year old editions which are no longer produced. To discover...
Nose : Aromas of candied fruit, liquorice and spices, giving way to a very beautiful complex and floral aromatic palette.
Palate : Balanced and powerful, spicy, smoky, with notes of fresh fruit and peat.
Finish : Very supple and dense, with very present notes of ripe fruit, with great maturity and a very nice length on the finish.
AWARDS
Silver Medal International Spirits Challenge 2013
Silver Medal, International Spirits Challenge 2012
Bronze Medal, International Spirits Challenge 2008
Silver Medal, International Spirits Challenge 2007
Silver Medal, International Spirits Challenge 2006
World's Best Single Malt, World Whiskeys Awards 2001
THE BRAND
Born in 1894 into a family of sake producers, Masataka Taketsuru is considered the godfather of Japanese whisky. After training as a chemist, he was hired by the Settsu Shuzo company which sent him to Scotland in 1918 for an apprenticeship. He developed a passion for whisky and decided to devote his life to it. In 1934, he built Yoichi, his first distillery, on the island of Hokkaido. Its growing success enabled him to establish a second in 1969 near Sendai, Miyagikyo. It is from the single malts produced by these two distilleries that the Nikka whisky group produces its entire range of Japanese whiskies.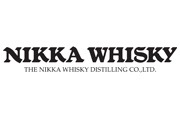 THE DISTILLERIE
Yoichi is a whisky distillery located in Japan founded in 1934 by Masataka Turetsuru, the father of Japanese whisky. The location of the distillery was carefully thought out by its creator so that the climatic conditions are similar to those of Scotland. The production of whisky did not begin until 1936 and the commercialisation took place from 1940, under the name of Nikka Whisky. This distillery belongs to the mythical Japanese group Nikka.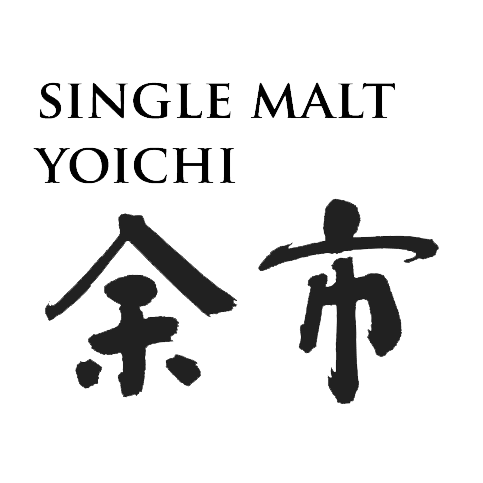 Data sheet
Pays

Japan

Région

Hokkaido

Marques

YOICHI

Type

Whisky

Sous-type

Single Malt

Distillerie

YOICHI

Maison de Négoce

Embouteilleur Officiel

Volume

70cl

Degré

45%

Packaging

Etui

Prix

De 40 € à 80 €