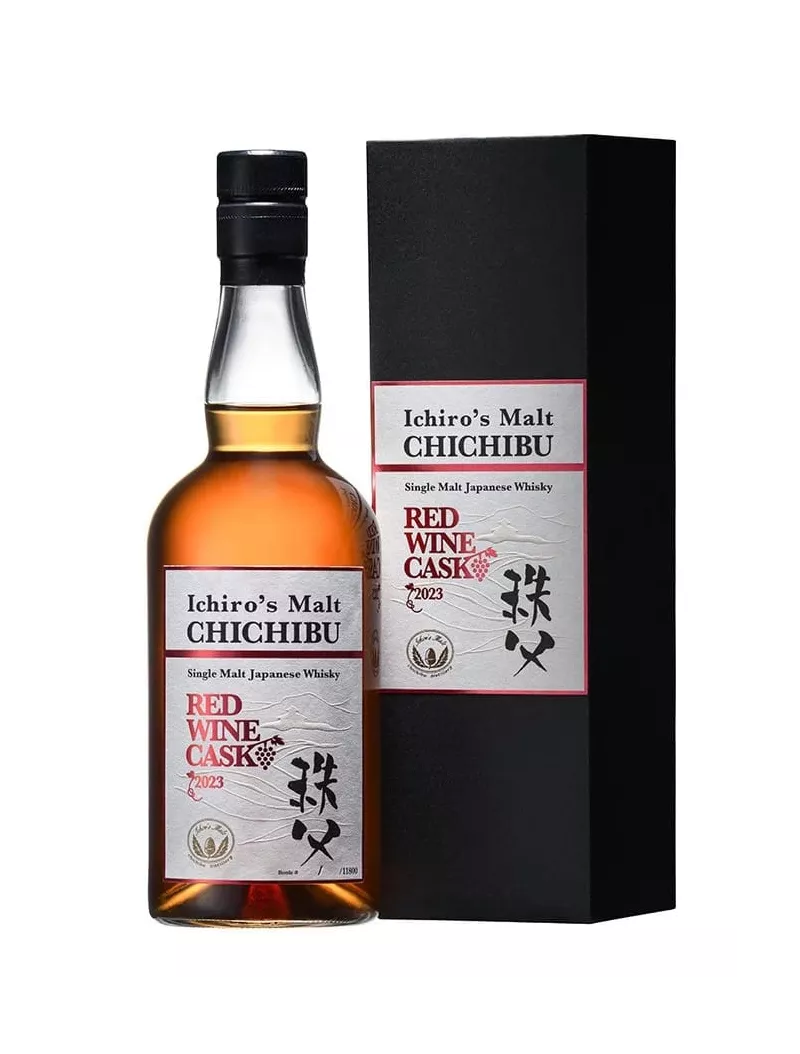  
CHICHIBU Red Wine Cask 2023 50.5%
Discover Chichibu Red Wine Cask 2023, an exceptional single malt whisky aged in red wine casks sourced from vineyards in France, the United States, New Zealand, and Japan. This variety of casks imparts a wealth of deep and complex flavors. To preserve its authentic characteristics, Chichibu Red Wine Cask 2023 has not undergone cold filtration and retains its natural color.
Chichibu Red Wine Cask 2023 gently rests on its lees, thanks to the barrels used, which significantly contribute to the unique aromatic profile of this edition.
Nose : Elegant and moderately sweet aroma of cinnamon and berries.
Taste: Blackberry, high cocoa, barley chocolate
Aftertaste : Refreshingly oaky and pleasantly spicy, with a lingering finish that ties the whole experience together.


THE BRAND 


Born in 2008, the Japanese single malt whisky Chichibu has already captured the hearts of Japanese whisky enthusiasts and discerning whisky connoisseurs alike. Produced entirely in its distillery, and soon incorporating local ingredients such as barley, peat, and even Japanese oak for certain expressions, Chichibu is poised to become the first 100% Japanese whisky, thanks to the vision of its creator, Ichiro Akuto. Fermented in mizunara casks (a highly prized variety of Japanese oak for whisky) and distilled in small stills, this liquid surprises with its maturity and complexity, even at a young age. A true artisanal masterpiece.
Data sheet
Pays

Japan

Région

Honshu

Marques

CHICHIBU

Type

Whisky

Sous-type

Single Malt

Maison de Négoce

Embouteilleur Officiel

Volume

70cl

Degré

52,8%

Packaging

Etui

Prix

Plus de 120 €