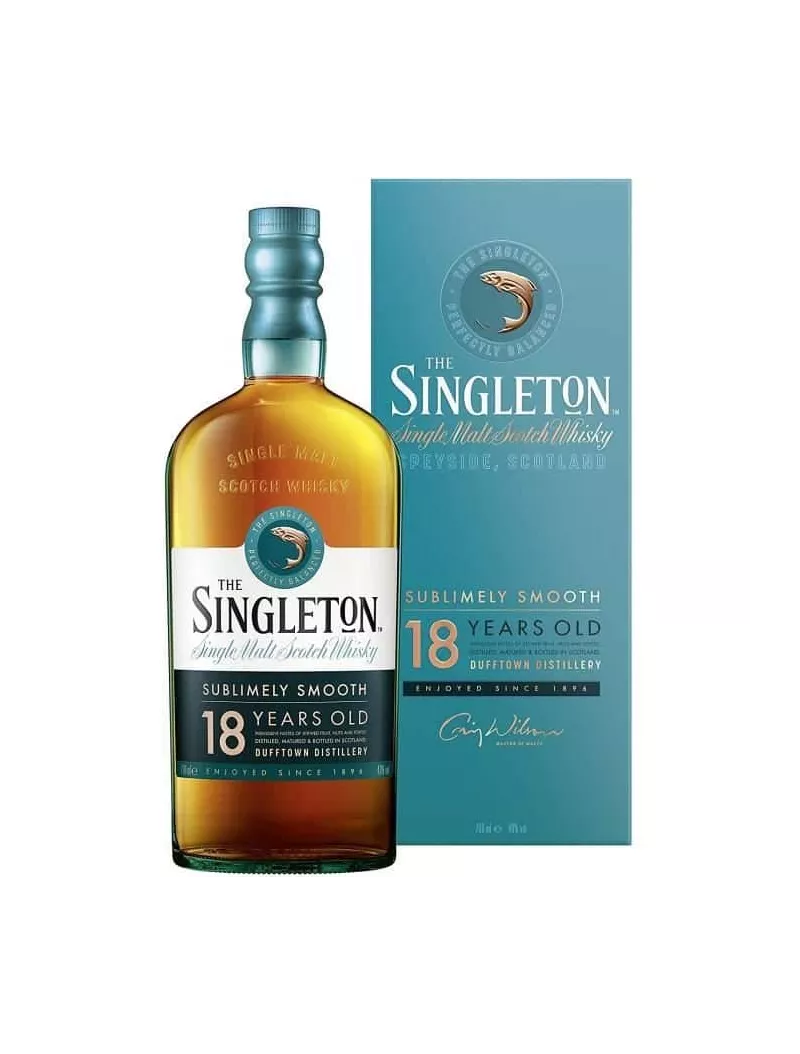  
SINGLETON 18 ans of Dufftown 40%
The Singleton  avec sa dernière   version 18 ans nous propose de redécouvrir les single malt de Dufftown dans la région du Speyside. Elevé pour partie en fûts européens précédemment utilisés pour le vieillissement du Xérès, ce single malt exprime ses intenses arômes de fruits, d'épices douces. Onctueux, équilibré, il ravira les amateurs de whiskies du Speyside.
Nez : Doux, gourmand, avec d'abords des notes de compote de fruits aux abricots, pommes mûres, puis les noisettes et les noix grillées. 
Bouche : Ferme et rassasiante avec les noisettes, le toffee et la menthe. les fruits arrivent après avec la rhubarbe, le jus de pomme.
Finale : Onctueuse, longue, avec toute la fraîcheur des fruits compotés, avec des nuances de fumée boisée et poivre noir.
LA MARQUE
The singleton of Dufftown est né dans la région du Speyside, berceau de la distillation en Ecosse. Un ancien moulin fut converti en distillerie de whisky de malt par la société Dufftown-Glenlivet Distillery en 1896. Elle est devenue la propriété du groupe Diageo. En sélectionnant la meilleure source locale pour sa production, les choix d'élevage dans une proportion élevée de fûts de chêne ex-Xéres, (apportant de la profondeur et d'intenses arômes de fruits et épices douces) de la minutie de la fermentation en font un single malt riche, onctueux, superbe à déguster.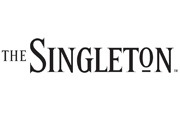 Data sheet
Pays

Scotland

Région

Speyside

Marques

SINGLETON

Type

Whisky

Sous-type

Single Malt

Distillerie

SINGLETON

Maison de Négoce

Embouteilleur Officiel

Volume

70cl

Degré

Packaging

Etui

Prix

De 40 € à 80 €

Style