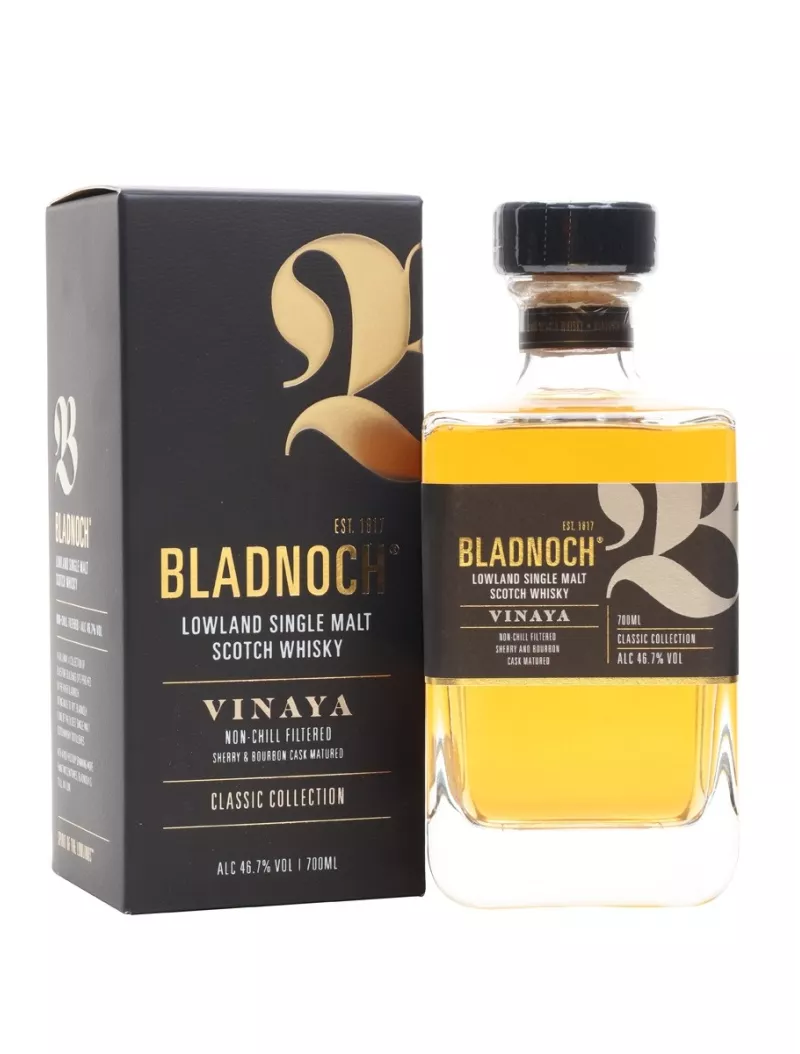  
BLADNOCH Vinaya 46.70%
BLADNOCH Vinaya is a tribute to the foundations of the distillery.  This single malt is matured in ex Oloroso sherry casks and ex bourbon casks.  So we have a rather tasty aromatic profile, with floral notes, an attractive candy side. This single malt is very pleasant and does not leave indifferent.
Nose: Sweet, floral, herbaceous, sour candy.
Palate: Fresh, green apples, chocolate, spice.
Finish: Sweet and refreshing.
THE BRAND
Founded in 1817, Bladnoch is the southernmost distillery in Scotland. It draws its water from its namesake, the River Bladnoch, which rises in Loch Maberry in Kirkcowan. The distillery was founded in 1817 by the McClelland brothers: John and Thomas. The buildings were renovated towards the end of the 19th century, but in 1905, distillation ceased completely. The property changed hands several times, passing from Irish Dunville and Co to David Prior, who made his fortune with the Australian yogurt brand Five A am. He bought Bladnoch in 2015, along with 2,500 barrels. The Lowlands distillery has taken over distillation and is currently marketing limited edition whiskies.