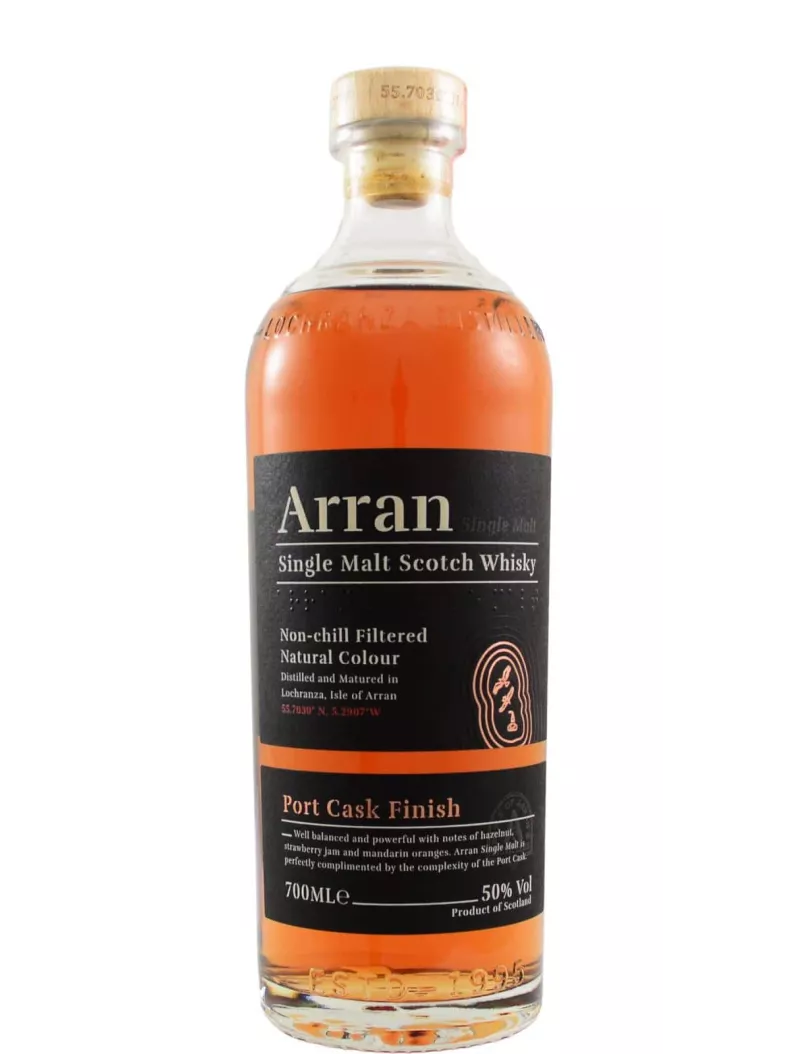  
ARRAN the port cask finish 50%
ARRAN THE PORT CASK FINISH is a single malt that has been aged for 8 years in oak casks and then matured in port casks. With a particular monitoring, the distillery has been able to maintain the balance between the contribution of the port casks and the fruity character that distinguishes it.  This single malt was bottled without cold filtration and without coloring.  We are on an aromatic palette very concentrated on the aromas of hazelnut, strawberry jam, tangerine.
Nose: Notes of caramel, baked apples.
Palate: Notes of ripe citrus fruits, dried fruits and hazelnuts.
Finish: Long and rich on spices, bitter orange, dark chocolate.
THE BRAND
Arran, distinguished by its refinements in a wide variety of barrels that have contained wine (from Champagne, Margaux or Marsala), but also eaux-de-vie (cognac, calvados). The distillery also has the particularity of producing whisky made from forgotten barley varieties, as well as a series of vintage single casks often bottled in the cask. Produced on an island to the west of the Scottish mainland, its style resembles that of a Highland whisky.