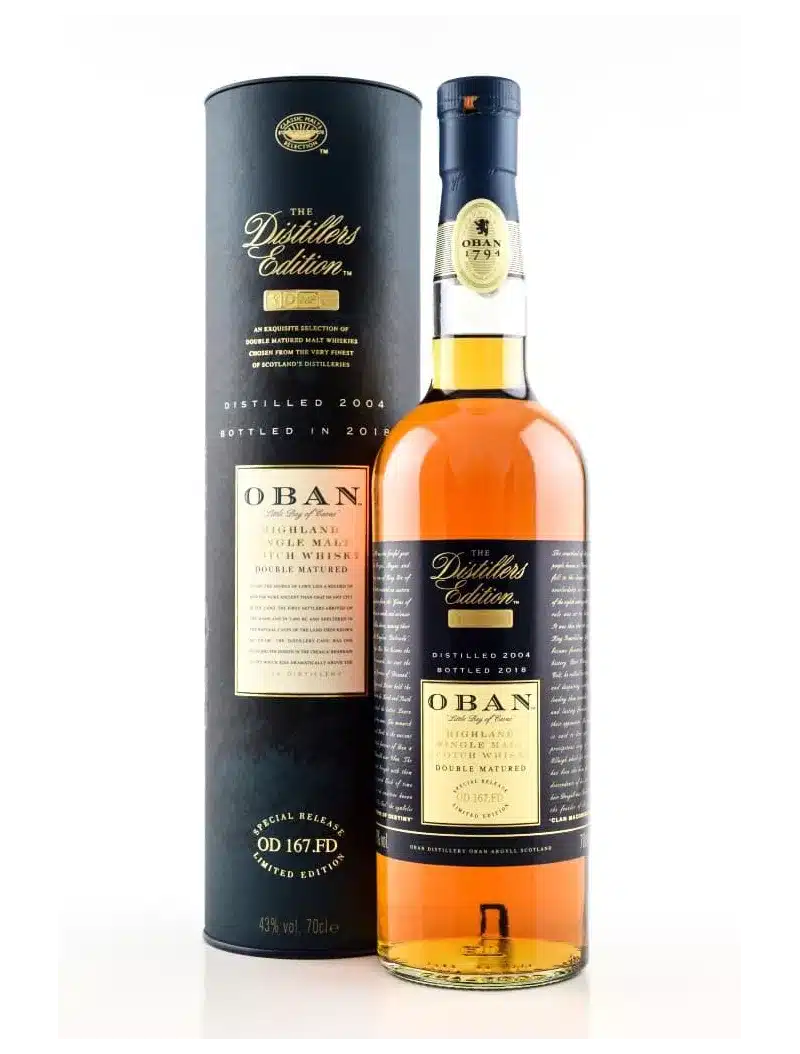  
OBAN The Distillers Edition 2021 43%
Oban The Distillers Edition 2021 is surprising at each stage of its tasting, marked by a character split between land and sea. These notes reflect the terroir from which this malt comes, the West Highlands. In order to emphasize the flavours, imprinted with iodine and sea air during the second maturation of Oban, its master distiller has chosen casks of Fino Montilla, which enhances the elegance of the malt with woody and delicate notes.
Limited edition: Distilled in 2007
Bottled in 2021.
REF OD 170.FG 
Nose : Remarkable. Fruity and sharp. Oban sea salt topped with crushed grapes, orange zest and a hint of smoke. Extraordinarily complex.
Palate : The most explosive that Oban has ever produced. A sweet malt note precedes a continuous influx of delicate yet intense fruity notes on a rising tide of brine. 
Finish : Notes of sweet Jamaican coffee and oak, complemented by a seductive malt biscuit high as she fades. 
AWARDS
Gold Medal Without Francisco World Spirits Competition 2011. 
THE BRAND 
Oban and its a perfectly sheltered port, are the capital of the West Highlands but also the natural link between the mainland and the islands. Founded in 1794, the Oban distillery was built by the Stevenson brothers and redeveloped in the 1890s, it remains one of the oldest and smallest distilleries in Scotland. Due to the cramped space available between the cliffs and the sea, the active little town of Oban has remained nestled around its distillery. This natural limitation to its expansion explains why the distillery has always struggled to meet ever-increasing demand.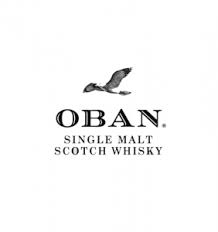 Data sheet
Pays

Scotland

Région

Highlands

Marques

OBAN

Type

Whisky

Sous-type

Single Malt

Maison de Négoce

Embouteilleur Officiel

Volume

70cl

Degré

43%

Packaging

Tube

Prix

De 40 € à 80 €

Style

Non tourbé