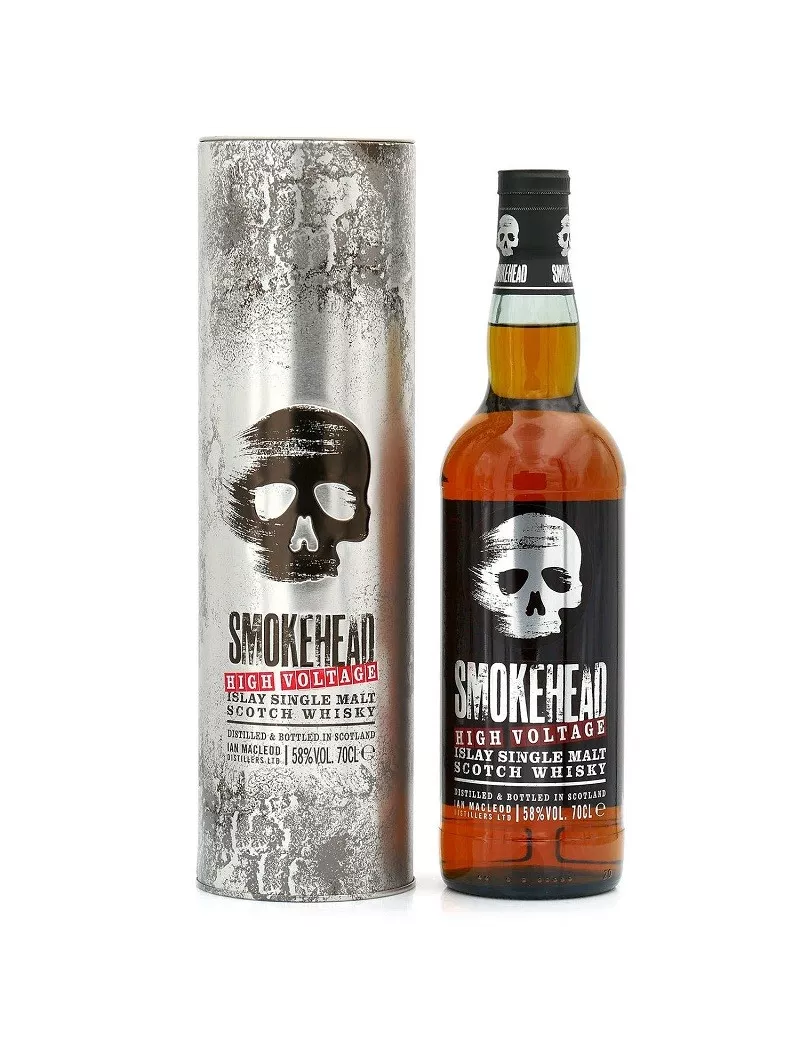  
SMOKEHEAD High Voltage 58%
Smokehead High Voltage is a peaty Islay single malt bottled at barrel-strengh, proposed by Ian McLeod Distillers Ltd. It has intense notes of peat and smoke, accompanied by brine, citrus fruits, vanilla and butterscotch.
If you are a fan of raw cask peated whisky, you are in for a treat.
Nose : Smells of black pepper, burnt cookies. 
Palate : Very pronounced and intense smoke, oily barley. 
Finish : Salty, with a taste of smoked paprika at the end. 
THE BRAND
The Ian Macleod & Company Ltd, was founded in 1934 and the Smokehead "smoky head" brand was created in 2006 in order to win over a younger, hipper clientele. It is clear from the branding that this whisky is aimed at a rather young and trendy demographic. A simple glance is enough to tell they are breaking the boundaries the whisky world and particularly that of single malts. With the creation of complex single malts with no holds barred, fruit and spices are never far from peat. These whiskies will delight lovers of peaty Islay single malts.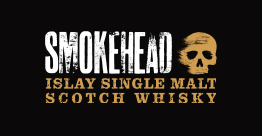 Data sheet
Pays

Scotland

Région

Islay

Type

Whisky

Maison de Négoce

Embouteilleur Officiel

Volume

70cl

Degré

Packaging

Tube

Prix

De 40 € à 80 €

Style

Tourbé
You might also like
monwhiskyfr
SMOKEHEAD 43% 70 cl
Il est clair qu'avec une bouteille comme celle-là Ian McLeod brise les codes en vigueur dans...