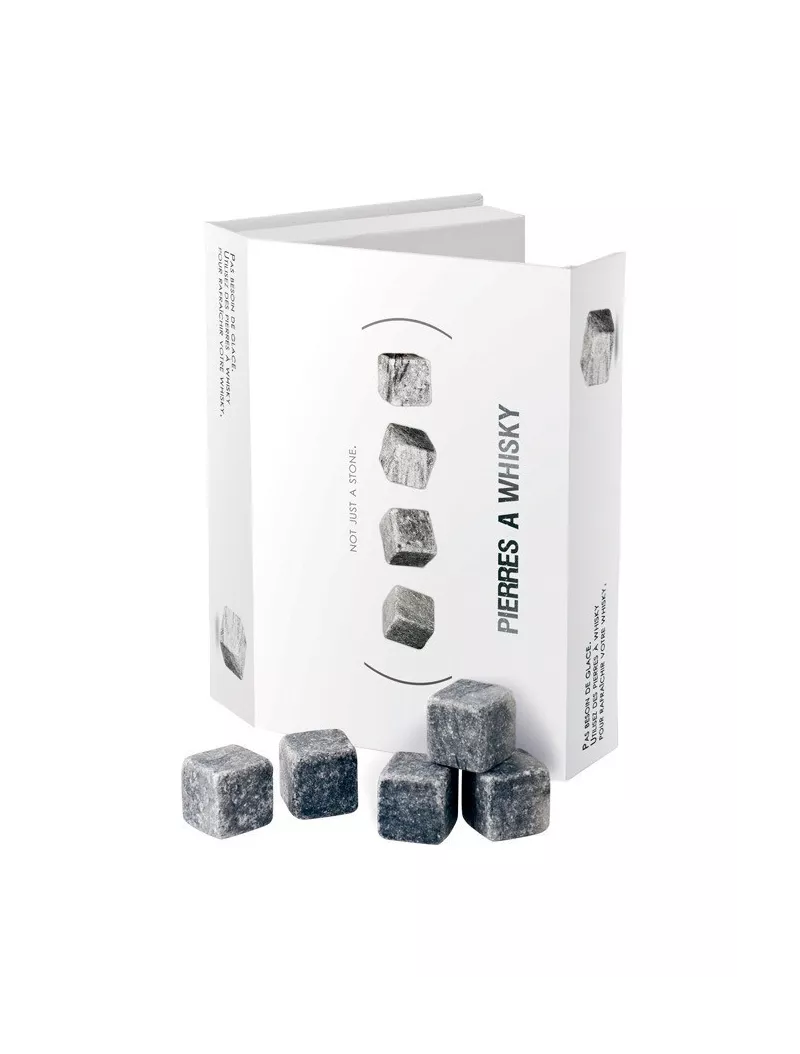  
Whisky Stones - 9-piece Set
Whiskey stones can lower the temperature of your whisky from 20°C to about 10°C without diluting water. Your whisky will be fresh and retain its power, aromas and all its flavors. This Casket contains 9 whisky stones to refresh your favorite whiskies in substitution of ice.
Place in the freezer a few hours before use. 
TIPS FOR USE:
Rinse and dry the stones then place them in the Cold Pack in the freezer at least two hours before use.
When serving your whisky, place 2 to 4 stones in a glass and then pour the drink (follow this order).
For 4 cl of whisky, the temperature drop is 2.5 °C per stone.
Whisky Stones can be washed in the dishwasher after use.
Cut from soapstone stones and polished using a unique process, these stone ice cubes accumulate the cold and then return it to your glass.
Soapstone is a non-porous stone, with excellent natural thermal conductivity, because of its density, homogeneity, and therefore an excellent substitute for ice.