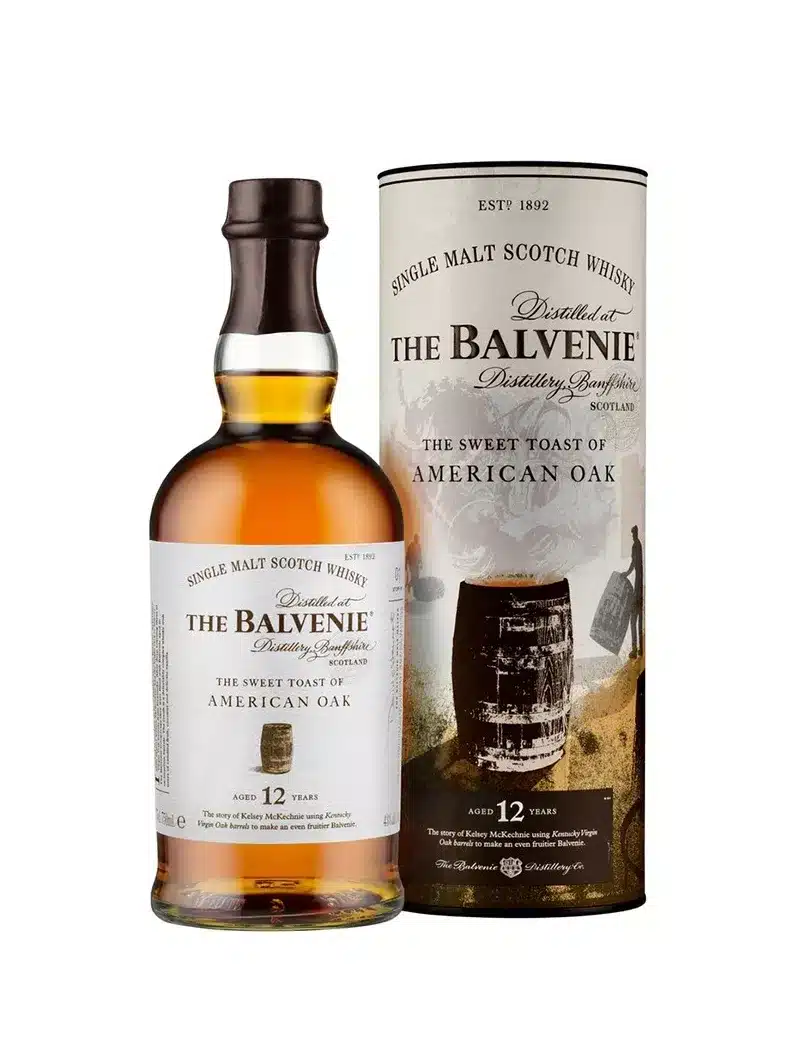  
BALVENIE 12 Year - The Sweet Toast of American Oak 43%
BALVENIE 12 year The Sweet Toast of American Oak, a single malt from The Balvenie Distillery, it has been aged for 12 years in Virgin Oak casks imported from Kentucky. These barrels were blackened in the cooperage before being filled. The result is a complex and exquisite whisky with notes of candied fruit, coconut and delicate vanilla. It is the first of the Balvenie "Stories Collection".
Nose : Sweet and delicately malty. Aromas of citrus and vanilla wood with a spicy touch of ginger and cinnamon.
Palate : Zest of oranges and candied lemons, vanilla caramel, touches of floral honey, melted brown sugar and woody spices.
Finish : Riche et maltée, avec des notes douces de vanille boisée et d'épices subtiles.
THE BRAND
Built in 1892 by William Grant, The Balvenie Distillery is one of the few distilleries in Scotland that still grows its own barley. It uses traditional maltings on the ground. Surrounded by a team of "craftsmen" (boilermakers, coopers) the malt master David C. Stewart MBE manages the maturation process with a master hand. Each bottle of this single malt bears the handwritten number of the cask in which it has aged
.