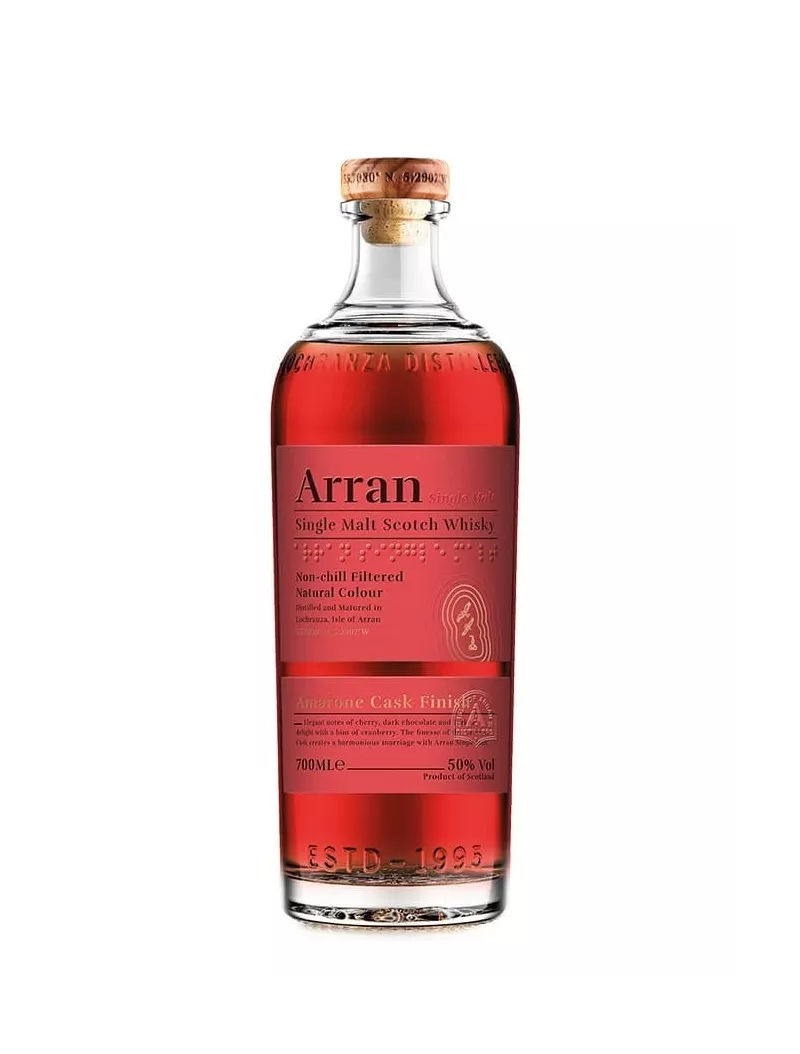  
ARRAN The Amarone Cask Finish 50%
Arran The Amarone Cask Finish, is single malt matured in Amarone casks. James Mac Taggart, the master blender of the distillery, has watched this second maturation with great attention so that the marriage between the Amarone casks and the sweet and fruity character of Arran is perfect.
It is bottled at 50% to maximize the concentration of flavors and aromas. We find a single malt of great originality with its notes of dark chocolate, cherries and cranberries.
Nose : Fine and firm, fruity, wild strawberries, blueberries, spices.
Palate : Delicate and nuanced, dried fruits, red fruits.
Finish : Balanced, vibrant, gingerbread, coriander and cardamom.
THE BRAND
Arran is distinguished by its ripening in a wide variety of barrels containing wine (Champagne, Margaux or Marsala), but also spirits (cognac, calvados). The distillery also has the particularity of producing whisky based on forgotten varieties of barley, as well as a series of vintage single casks often bottled in cask crude. Produced on an island on the Scottish mainland, its style resembles that of a Highland whisky.