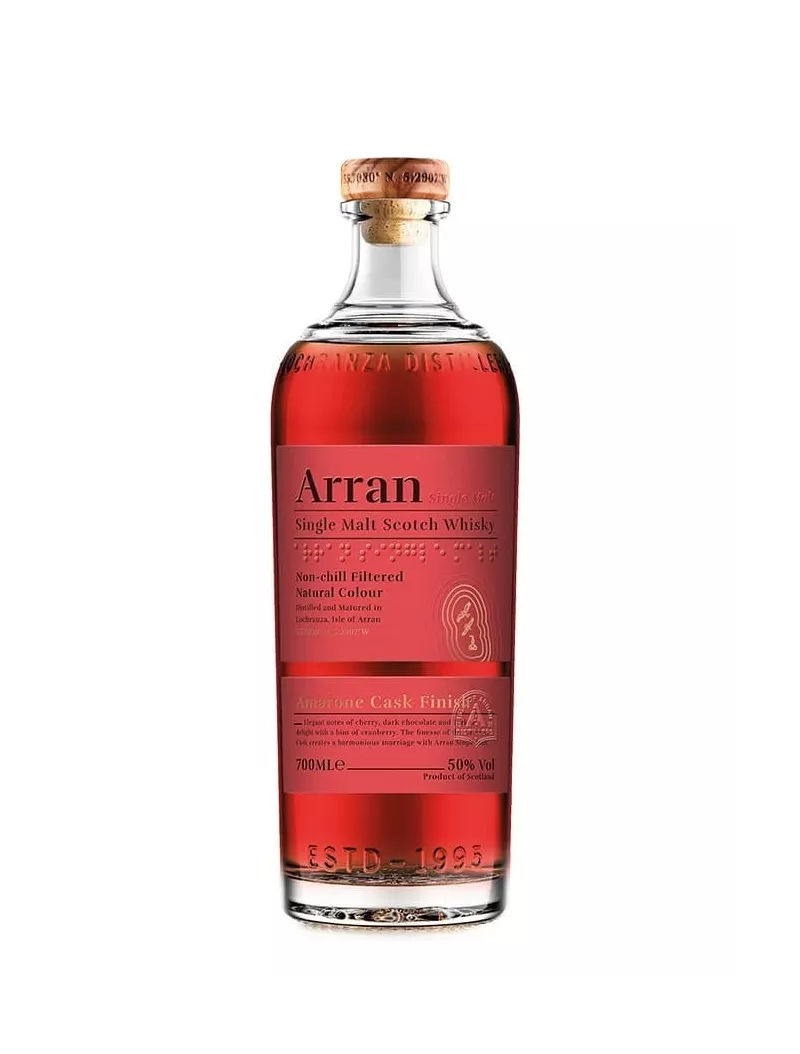  
ARRAN The Amarone Cask Finish 50%
Arran The Amarone Cask Finish, is single malt matured in Amarone casks. James Mac Taggart, the master blender of the distillery, has watched this second maturation with great attention so that the marriage between the Amarone casks and the sweet and fruity character of Arran is perfect.
It is bottled at 50% to maximize the concentration of flavors and aromas. We find a single malt of great originality with its notes of dark chocolate, cherries and cranberries.
Nose : Fine and firm, fruity, wild strawberries, blueberries, spices.
Palate : Delicate and nuanced, dried fruits, red fruits.
Finish : Balanced, vibrant, gingerbread, coriander and cardamom.
THE BRAND
Arran se distingue également par ses affinages dans une grande variété de fûts ayant contenu du vin (de Champagne, Margaux ou Marsala), mais aussi des eaux-de-vie (cognac, calvados). La distillerie a aussi cette particularité de produire du whisky à base de variétés d'orge oubliées, ainsi qu'une série de single casks millésimés souvent embouteillés en brut de fût. Produit sur une île au bord du mainland écossais, son style ressemble plutôt à celui d'un whisky des Highlands.