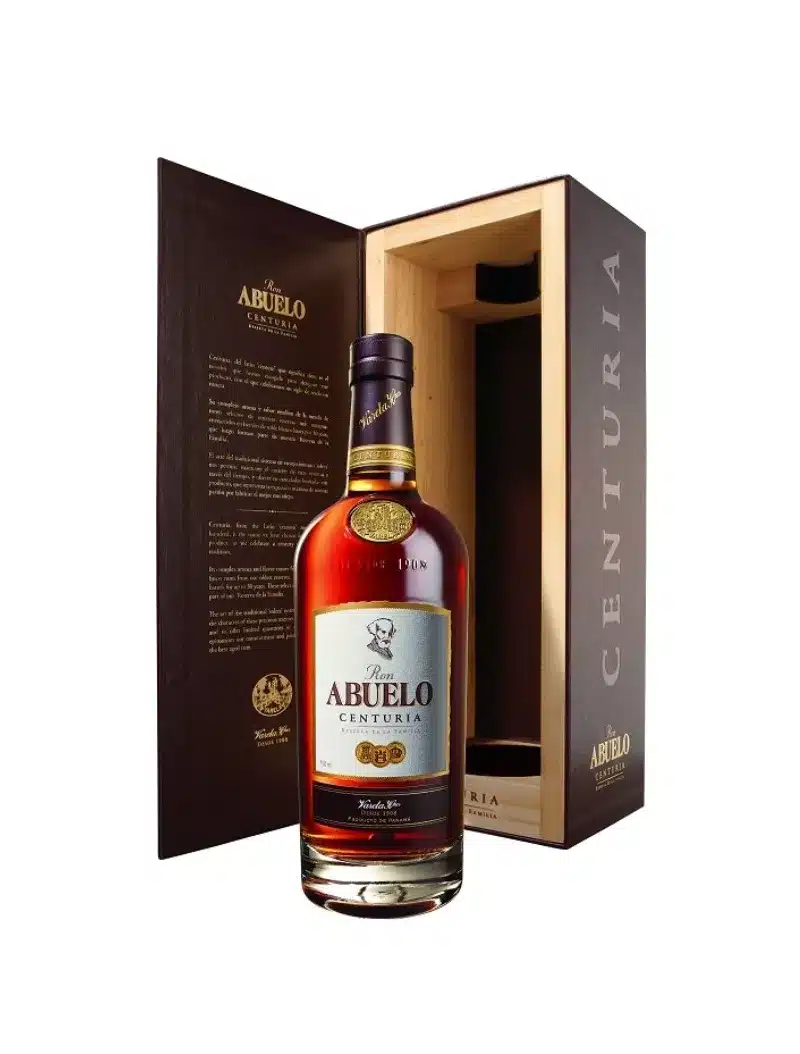  
ABUELO Centuria 40%
Abuelo Centuria is an exceptional rum from Panama, created through the blending of very old rums aged for at least 30 years in small barrels of American white oak, carefully selected by the master blender...
Centuria, derived from the Latin "centum" meaning "hundred," is the name chosen for this unique rum with which the Varela house celebrated a century of expertise. Its complex aromas are directly linked to the blend of rums selected from the oldest reserves of the Varela family, aged for a minimum of 30 years in white oak barrels.
Awards: Double Gold Medal at the 2012 San Francisco World Spirits Competition.
Color: Dark amber.
Nose: Rich and complex with woody and spicy notes.
Palate: Velvety and round, it is rather full-bodied and characterized by hints of licorice and orange peel, all enhanced with a touch of spice.
Finish: Long and perfectly balanced.
THE BRAND
The history of the Abuelo brand began in 1908 when a young Spanish immigrant, Don José Varela Blanco, founded the country's first sugar mill in the heart of Panama's fertile valley. In 1936, following the wishes of his three eldest sons, José Manuel, Plinio, and Julio, Don José started distilling sugarcane juice for the production of liqueurs, distinguishing himself from the start with products of extraordinary quality. With over a century of existence, Abuelo still belongs to the Varela family, who cultivate more than 1,200 hectares of sugarcane across the country.