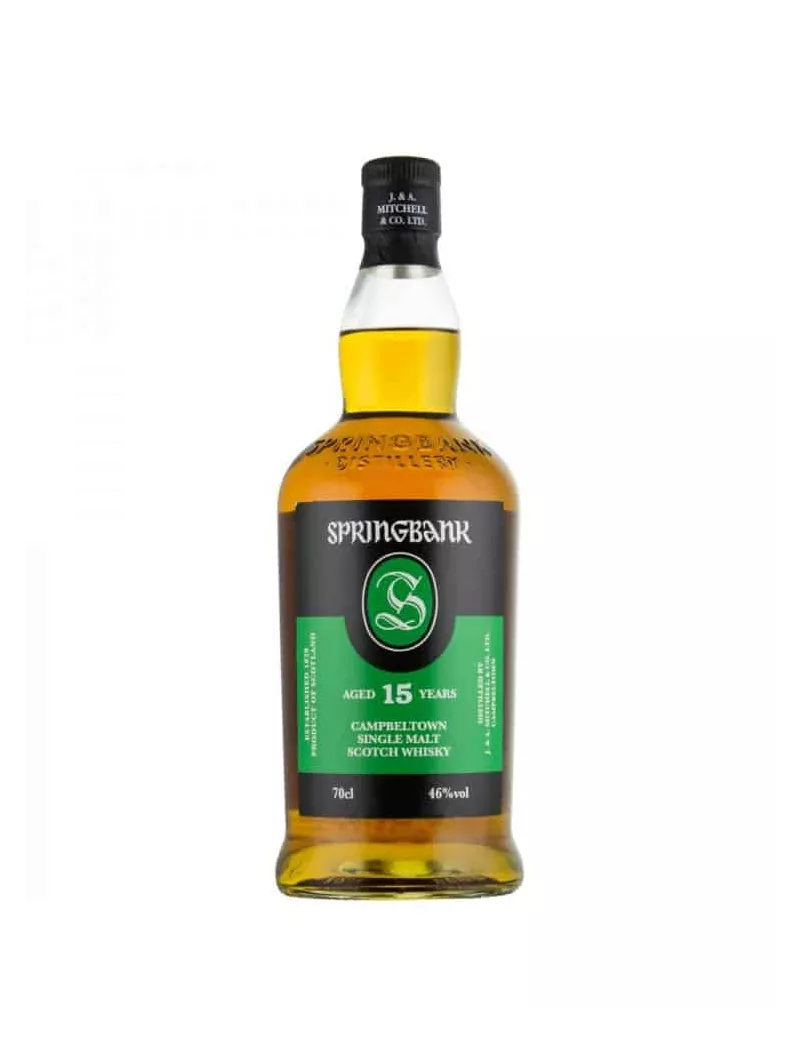  
SPRINGBANK 15 Year 46%
The 15 year Springbank, from its unique distillery in the Campbeltown region of Scotland, offers us once again a single malt whisky that is rich, fruity and well balanced. Springbank 15 year is a single malt possessing all the qualities of the 10 year version in addition to aromas of sherry.
Nose : Sweet and chocolatey, with notes of caramel and almonds. 
Palate : Smooth, delicate and creamy, with vanilla and chocolate flavors. 
Finish : Very good length with notes of oak, sherry and leather. 
THE BRAND
This distillery is now managed by Hedley G. Wright, who is the Mitchell's grandson, representing the 5th generation of this family. Springbank which is situated in Campbeltowm (Whiskey Capital of the World), was established in 1828.  
Today they produce this unique whisky thanks to the use of lightly peated barley, which is distilled two and a half times. Springbank is a very rich and full single malt, which is also equally very fruity.  
All stages of Springbank whisky making process take place on site, from malting to distillation to bottling. They have a collection of three single malts : Springbank, Hazelburn and Longrow, which differ in their style and manufacturing methods. 
Data sheet
Pays

Scotland

Région

Campbeltown

Marques

SPRINGBANK

Type

Whisky

Sous-type

Single Malt

Distillerie

SPRINGBANK

Maison de Négoce

Embouteilleur Officiel

Tourbé

Tourbé

Volume

70cl

Degré

46 %

Packaging

Sans

Prix

De 80 € à 120 €