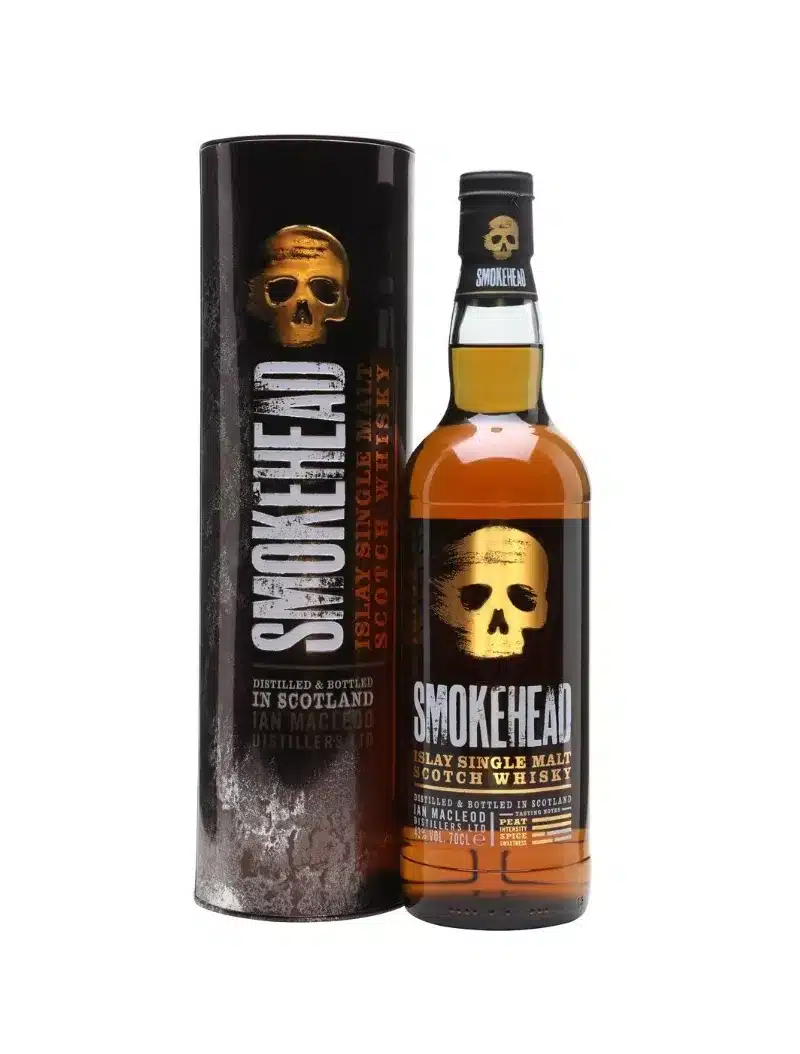  
SMOKEHEAD 43%
It is clear that with a bottle like this Ian McLeod is targeting a rather young and trendy clientele. A simple glance is enough to see how much it breaks the codes in force in the world of whiskey and particularly that of single malts. In addition to its bottling, it is its characteristics that make Smokehead a tenor of smoked whiskies. Mellow with peppery and spicy notes, it will delight lovers of peated single malt from Islay. Depending on the arrivals, the box can be the "classic" version or the "Rock Edition".
Nose: Marine and spicy. Aromas of pan-fried trout with spices enhanced with lemon juice.
Palate: Oily and lush with marine and peaty accents. Notes of salt and pepper. Citrus touches.
Finish: Long and intensely smoky, it remains soft and rounded.
THE BRAND
The Ian Macleod & Company Ltd story begins a little before 1934. Smokehead "head smoked" was created in 2006 in order to win over a younger, more trendy clientele. With the creation of a complex single malt, where there is no prohibition, fruits like spices are never far from the peat. For a number of years we have always had the same question: where does Whiskey come from? Of lagavulin?.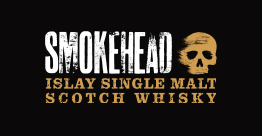 Data sheet
Pays

Scotland

Région

Islay

Marques

SMOKEHEAD

Type

Whisky

Sous-type

Single Malt

Distillerie

SMOKEHEAD

Maison de Négoce

Embouteilleur Officiel

Volume

70cl

Degré

43%

Packaging

Tube Métal

Prix

De 40 € à 80 €

Style

Tourbé
You might also like
whiskies
SMOKEHEAD High Voltage 58%
Smokehead High Voltage is a peaty Islay single malt bottled at barrel-strengh, proposed by Ian...