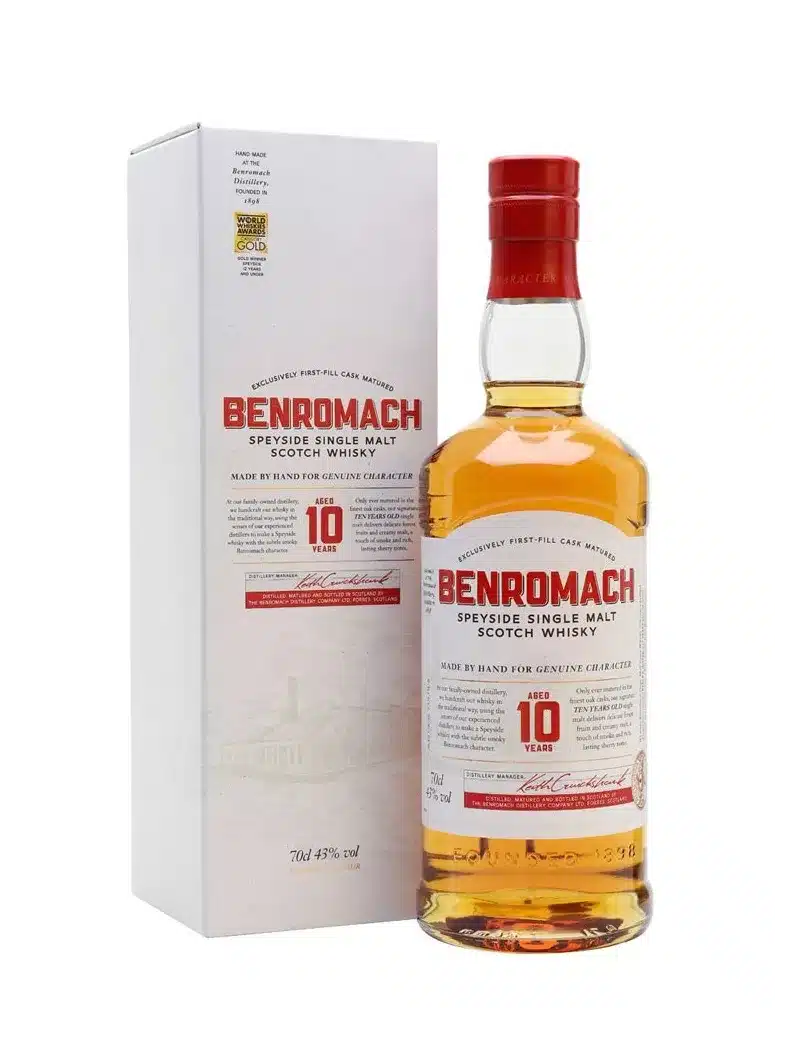  
BENROMACH 10-year-old 43%
A blend of ex-bourbon and sherry casks, this Benromach 10 year old is made with spring water from the Romach Hills in the Speyside region. The result is a truly peaty single malt like one can find on the island of Islay. Before bottling, it is matured for several months in oloroso sherry casks.
Awards: Silver medal at the international Wine & Spirit competition in 2013.
Colour: Gold.
Nose : Clean and lively with fantastic woody and smoky notes. A touch of bitterness with lemony notes quickly counterbalanced by spices.
Palate : Greedy and assertive, it validates the sensations of the nose with delicate peaty, woody and iodized notes.
Finish : Dry and peaty, it reminds the fabulous whiskies of yesteryear with almost medicinal notes. Touches of iodine.