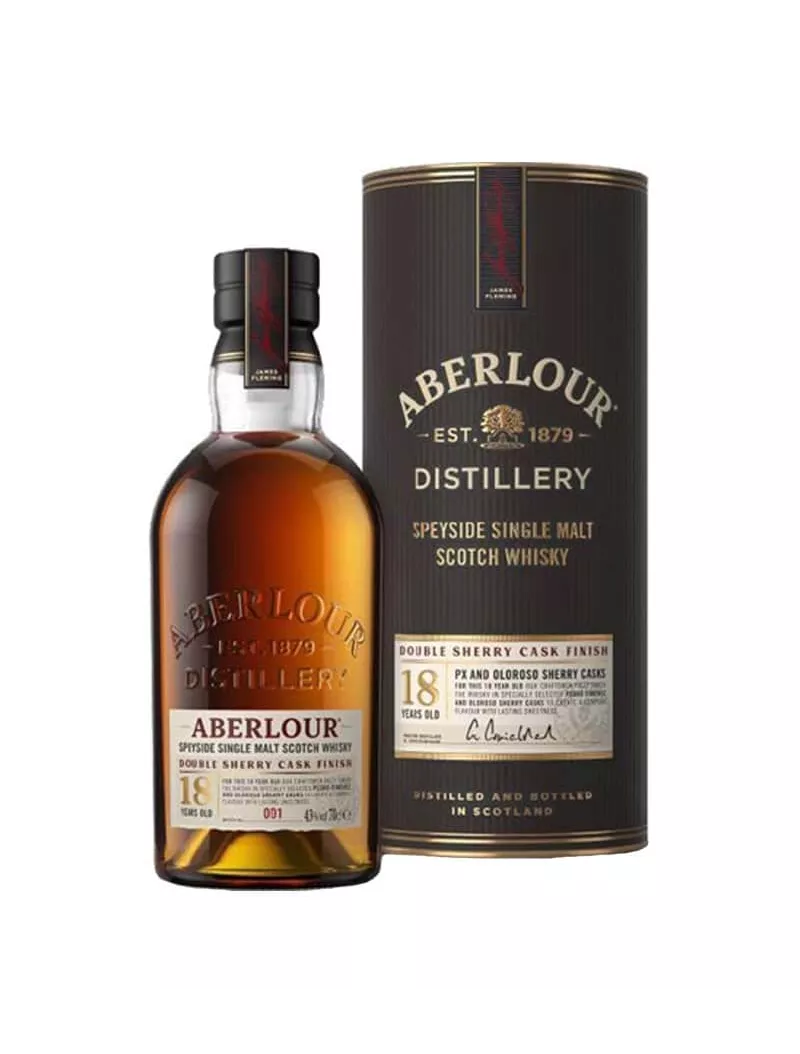  
ABERLOUR 18 year old 43%
ABERLOUR 18 year is a complex single malt, with a luminous amber colour, and is both fruity and spicy. This cask strength unfiltered single malt has been aged matured entirely in cherry, which gives it a unique character and style.
This is a 50cl version of the famous 18 years old Aberlour, a Scottish whisky which was originally created for the North American market.
Nose : Pronounced sherry, notes of milk chocolate and butterscotch as well as ripe peach and orange zest.
Palate : Balanced, sweet apricot and cream, then liquorice and oak, softened with a subtle hint of honey.
Finish : The finish is long and complex thanks to flavors of sherry and oak.
THE BRAND
Since 1879, Aberlour Single Malts have drawn their unique taste from the generous land of Aberlour, in the north of Scotland. It is on the green banks of the Lour and the Spey that James Fleming set up his distillery. Their pure water is one of the essential ingredients of Aberlour single malts. The water streams down the slopes of Mount Benrinnes, descending into the Lour Valley, is filtered through thick layers of peat before arriving at the distillery. This water is particularly soft and undergoes no treatment. As for the barley, it is harvested within a 24 km radius of the distillery.
Since 1974, Aberlour has significantly expanded its range and seen its popularity rise. Featuring blends that are matured to varying degrees in sherry casks. Very popular with connoisseurs, their whiskies are reminiscent of the artisanal malts of yesteryear and are among the best whiskies in the world.
You might also like
whiskies
ABERLOUR A'bunadh 60.9%
Aberlour A'Bunadh is a cask strength, unfiltered single malt that has been aged in Oloroso sherry...