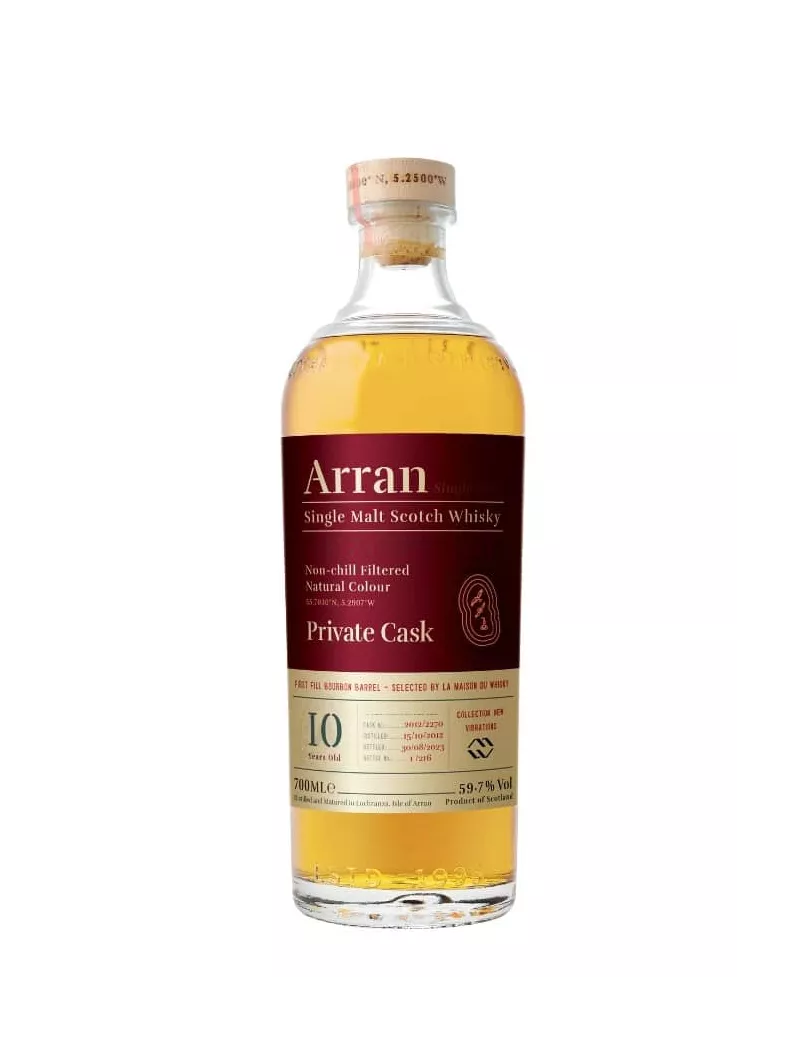  
ARRAN 10 yo 2012 First Fill Bourbon Single Cask 59.7%
Arran 10 YO is a single malt from the renowned Arran distillery, known for its quality.
The malty notes that refresh the palette of aromas and flavors of this version provide the central theme for a tasting that combines pure expression with depth. Intensely fruity, medicinal when needed, refreshing, and delicately floral, this bottling boasts rare complexity.
Nose: Refined, creamy, fresh, malty, fruity, slightly medicinal.
Appearance: Pale gold.
Palate: Rich, full-bodied, malty, juicy, floral, mineral, candied, salty.
Finish: Long, rich, countryside-like, refreshed by wildflower and cocoa notes on the finish.
THE BRAND
Arran, distinguished by its refinements in a wide variety of barrels that have contained wine (from Champagne, Margaux or Marsala), but also eaux-de-vie (cognac, calvados). The distillery also has the particularity of producing whisky made from forgotten barley varieties, as well as a series of vintage single casks often bottled in the cask. Produced on an island to the west of the Scottish mainland, its style resembles that of a Highland whisky.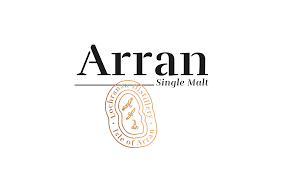 You might also like
whiskies
ARRAN 10-year-old 46%
Arran 10-year-old is a single malt that was launched in 2006 by the Arran distillery, this...